25 July, 2023
5 Advantages of a Virtual Office for Freelancers
Freelancing is now almost synonymous with working from home, eliminating the need for regular offices in some industries. While this is amazing, your residential flat may not give you the full corporate apparatus to portray a professional image and land great jobs. However, with a remote workstation, you can continue working from home while enjoying many perks, like a corporate mailing address and a phone answering service for business calls.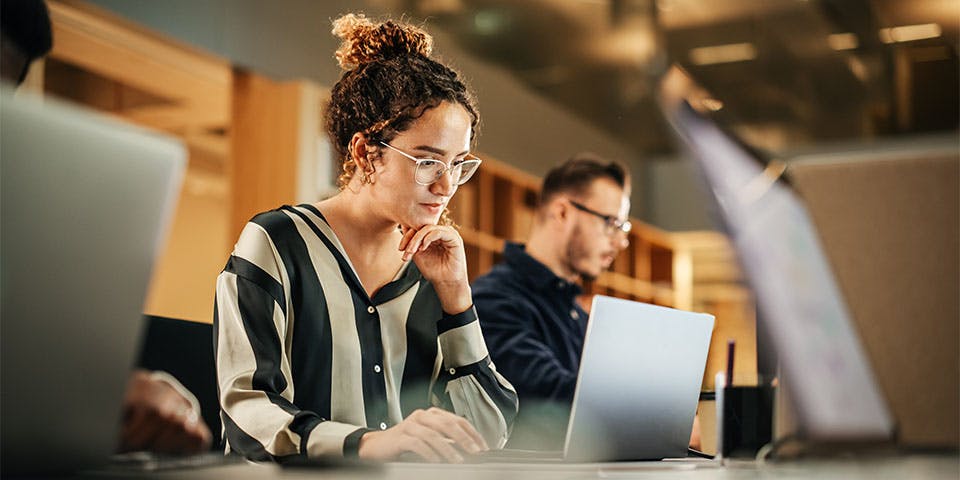 Keep reading to learn the benefits of a virtual office for freelancers and how they can help you scale up your business. Let's dive in.
Enhanced Work-Life Balance
Think about this: what's the point of working so hard if you can't spend your money and precious time on the most important things in your life? 
Topping the advantages of a virtual business address for freelancers is the increased chances to maintain a healthy work-life balance. Over the years, this has been an essential subject in many workplace debates. Zippa conducted a survey recently to find out how employees handle the work-life balance. The result showed that:
91% of employees chose remote working because of the improved work-life balance and flexibility it offers;
Remote workers were 13% more resourceful and efficient than their on-premise counterparts;
22% more remote workers are happier than those who visit the office daily.
Another study showed that the time spent commuting to work is directly proportional to a person's stress and fatigue level. Longer commute time also leads to lower job satisfaction and declining mental health. 
But, ripping off the benefits of renting a virtual office address for freelancers helps you avoid all these problems and save time for leisure activities or for your family. With a remote office, you can
Work from any location across the globe; 
Enjoy the perks that come with having a professional office;
Avoid being caught in the web of lack of proper work-life balance.
Lower Overhead Expenses
Did you know that the average office space in a prime location ranges from $42.51 – $248.41 per square foot? 
This means a typical 175 square feet office space would cost you a massive $7,439.25 – $43,471 a year. But that's not all. You still have to spend a few more dollars to set it up to your taste. And what about the high cost of commuting to work daily?
Of course, some rents are far cheaper, depending on their locations. But which do you prefer better — to have a pricey office space that eats a huge chunk of your income, or an alternative that saves you money and still helps you stay productive?  
With as low as $20 per month, you can rent a virtual space for your office in a prestigious location with mail handling and other necessities. You can also pay a little extra for a classy meeting room whenever you need to hold an in-person meeting.
Increased Productivity
One of the numerous advantages of a virtual office for freelancers is maximising resources for improved productivity. According to research by RingCentral, 59% of UK workers experienced increased productivity when working from home. This is significantly higher than 34% of participants who prefer owning or renting physical spaces.
When you work from home, chances are, the only people you get to interact physically with are family or any other person in your house. This significantly reduces your chances of being distracted by chitchats from colleagues. 
Also, you can use professional tools for online meetings or product management to help you maintain deadline integrity and remain accountable. Apart from increased productivity, these tools can go a long way in helping you manage your time properly and keep track of your effort-results ratio.
Better Corporate Image
Your corporate image is a function of how the public sees you, and it's one of the most important benefits of a virtual office for freelancers. Here is why!
If prospective clients don't hold you in high esteem, they won't be confident enough to award you certain contracts. They'll simply conclude that you're not worth it or don't have what it takes to get the job done.
The benefits of a virtual office service for freelancers as it pertains to a professional image are: 
Prime office address: identifying your business with a respected office address automatically increases your brand's public perception. 
More opportunities: Since recruiters often search for freelancers by location, having a well-situated virtual office address gives you better visibility for remote work.
Excellent meeting rooms: Most virtual office providers equip their meeting rooms with state-of-the-art video conferencing solutions. Meeting prospects in such an environment skyrockets your corporate image and positions you better to close deals.
Local phone number: A virtual local phone line confirms to everyone that your office is located in their region.
Live receptionists: What if you're unavailable to take calls? The live receptionists can answer your calls on your behalf.
Access to Advance Technology and Security
Renting a virtual office gives you access to the technology and security infrastructure of the service providers. Some virtual office providers go the extra mile to provide users with enhanced cybersecurity infrastructure. They endeavour to make their internet network secure while promoting data security. This goes a long way to protect coworking users from malicious attacks when using the property for meetings. 
Conclusion
At the end of the day, what every freelancer wants is more value for their time, effort, and resources. If there's one thing the past pandemic taught us, you can achieve so much from your home. But you can achieve even more when you're empowered and well-positioned with the numerous benefits of a virtual office for freelancers.
So what're you waiting for? Sign up for virtual office space in a prime location today to enjoy all the benefits we've listed and many more.
Consider The Hoxton Mix as Your Trusted Partner
The Hoxton Mix is a virtual workplace provider located in the tech hub of London. The company was set up primarily to solve freelancers' and startups' challenges in using traditional offices. Whether you're a tech startup needing an on-site space for periodic meetings or a solo entrepreneur who needs a single desk, we've got you covered.
Our services include:
Address mail handling: we can forward your mail to your preferred location or scan and send it to your email address. Alternatively, we can keep the mail until you visit to receive them in person.
Phone services: you can route your business calls to a phone number provided by The Hoxton Mix. We also have a virtual receptionist service to answer all incoming calls for you.
Meeting facilities: The Hoxton Mix has great meeting and conference rooms, co-working spaces, and private offices. The facilities are equipped with fibre optic broadband services, whiteboards, 4K display screens, and air-conditioning units.
Remote work support: You don't have to visit the office if you don't want to. With our remote work support, you can work from anywhere worldwide and still enjoy the advantages of a virtual office service for freelancers.
Although in the centre of London's technology hub, The Hoxton Mix pricing is a steal. With as low as £15 per month, you get a virtual office space and can set it up in less than ten minutes.
If you want to open your freelance services to a broader market and gain greater visibility for remote work, The Hoxton Mix is your go-to remote office provider. Check out our available plans now and see what works for you.
FAQ
How does a virtual office work?
A virtual office is a remote workstation that offers several benefits of a virtual business address for freelancers and startups. Providers have a physical address and allow interested users to subscribe to their service monthly or annually. Users don't necessarily have to visit the office throughout this period but can always use the address as their legitimate office address.
How do I rent a virtual office?
To rent a virtual office, follow these steps: Choose your preferred virtual office provider, Visit their website, Go through their service plans, When you find one that suits your needs and budget, make a payment, Then set up the virtual office using the platform's instructions.
What is the biggest advantage of having a virtual office?
There are many benefits of a virtual office service. The biggest ones will be enhanced productivity, autonomy, and flexibility.
Hand-picked related articles
Our meeting rooms are located at our Paul Street office,
and it's just a few minutes walk from Old Street tube station…
Our Address
3rd Floor, 86-90 Paul Street,London,EC2A 4NEDirections
Opening hours
Monday - Friday 9am - 18.00pm