11 April, 2023
10 Most Perspective Niches for Startups in the UK in 2023
Shockingly, only 23% of startups in the UK make it past the first five years, but don't let that discourage you! 
We've compiled a comprehensive guide on the best niches for startups in the UK in 2023. As a bonus, you'll get key insights that any aspiring entrepreneur needs to know before committing to a promising industry. Hopefully, this will help you avoid the common pitfalls and maximise your chances of building a thriving business.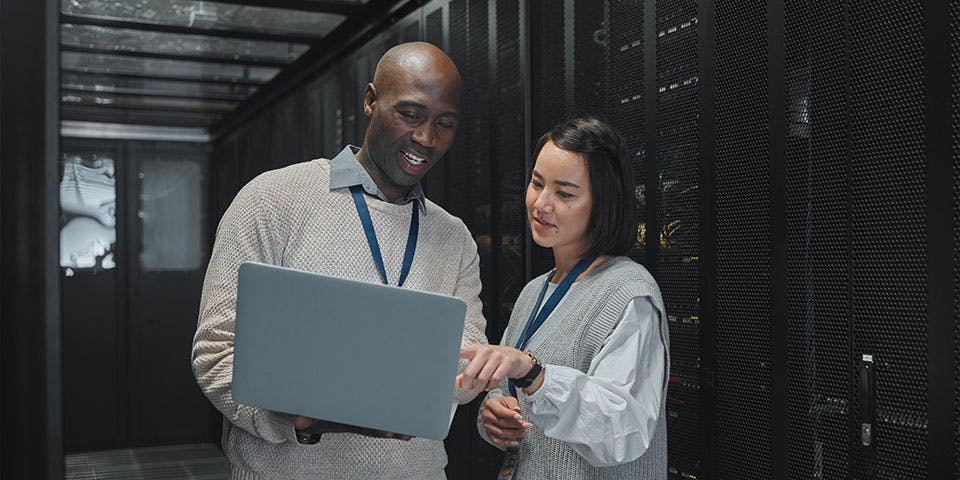 Is the United Kingdom a Good Country for Startups?
The United Kingdom is a fantastic destination for businesses due to its highly skilled workforce and strong regulatory environment. This contributes to a welcoming and supportive atmosphere for new companies to thrive in, creating tons of opportunities for doing business in the UK.
What is more, the government has made significant efforts to encourage entrepreneurship and innovation. For example, the Enterprise Investment Scheme and the Seed Enterprise Investment Scheme provide tax breaks and other incentives to investors who fund startups. Also, the British Business Bank provides access to funding and other resources for small companies.
The UK has historically ranked highly in global rankings, with a streamlined regulatory system and efficient procedures for setting up and running a business. So, it's no wonder that there are so many profitable niches for startups in the United Kingdom and so many entrepreneurs ready to turn their ideas into successful ventures.
What Niches Are Promising for Startups in the UK in 2023?
Get ready to discover the most profitable industries for creating startups in the United Kingdom. 
It's worth noting that while these niches hold a lot of promise, success is not guaranteed for every startup that ventures into these industries. Nevertheless, numerous indicators point to these niches as having significant growth potential.
Sustainable Energy
The UK government has set a goal of achieving net-zero carbon emissions by 2050, and sustainable energy is a key part of their strategy to reach this target. Recently, they announced plans to invest heavily in other forms of renewable energy, like solar and hydrogen.
As a sustainable energy startup, the possibilities are wide, from developing new solar panels to creating more efficient wind turbines. You can also take advantage of numerous incubators and accelerators that specifically support sustainable energy startups, such as the Energy Systems Catapult and the Clean Growth UK network.
Healthtech
Healthtech is one of the best industries for startups in the UK right now, especially after the pandemic has accelerated the adoption of digital health software. One of the key drivers of growth is the increasing demand for more efficient and accessible solutions. For example, wearable technology to monitor and manage chronic conditions has increased in the last few years. 
The UK government has announced plans to invest heavily in digital health, with one startup securing about £1.4 million to develop an AI-based solution for rare disease diagnosis. 
Fintech
It's impossible to overlook the increasing popularity of digital payments and the growth of online banking. As a result, there are many opportunities in the fintech industry, with London being the hub for startups in the country. Thanks to initiatives like the Fintech Sandbox, startups can test their ideas without facing heavy regulations.
One area is challenger banks like Monzo and Revolut that offer mobile banking services and low fees. But you can choose a narrower route with a fintech solution that addresses a specific need — personal finance management, investment management, or insurance, to name a few. 
Cybersecurity
The UK is home to the largest cybersecurity market in Europe, valued at over $7 billion. And with the growing importance of data protection, the UK government is doubling down on its initiatives. In a recent policy paper, the National Cyber Strategy mentioned continuing to invest in people and skills and deepening the partnership between government, academia and industry as priorities. 
So, now is a great time for startups in the cybersecurity space to make their mark. 
Food and Beverage
The food and beverage industry has been one of the perspective spheres for startups in the UK for as long as the country has existed, and 2023 is no exception. Every year brings something new to the industry, with startups exploring new ideas, flavours, and business models. If you have something unique to offer, there will likely be a market for it.
You can venture into sustainable F&B (eco-friendly packaging, sourcing ingredients from local and organic farms, and reducing food waste), the plant-based food market, or food delivery.
Edtech
In 2010, there were only five edtech startups in the UK, and ten years later, the number had grown to 102, with a total of £221 million in funding raised. 
In terms of specific areas within the industry, startups like Sparx, Third Space Learning, and MyTutor have explored different business niche ideas for personalised learning experiences. Alternatively, you can go into professional development and training or immersive and interactive learning.
Robotics and Automation
The global market size of industrial robotics is forecasted to almost double in size by 2028, and the UK is expected to be one of the countries at the forefront of this trend. Startups can take advantage of the UK's thriving tech ecosystem and explore applications in a wide range of industries, including manufacturing, healthcare, and agriculture. By the way, autonomous delivery is famously attracting significant investment. 
Smart Homes
According to a report by Statista, the revenue for smart home technology is expected to show an annual growth rate (CAGR 2022-2027) of 14.45%, with smart appliances confidently leading the way. This, and the fact that a significant percentage of households already have at least one smart home device installed, confirms the status of smart home technology as one of the promising startup industries in the UK market. 
Subcategories in this niche include energy management, security (video doorbells, smart locks, and security cameras), entertainment, and control and connectivity. 
Clean Water
In the UK, startups are developing innovative solutions to address water quality and scarcity issues, and they're doing it with support from the government and investors. For example, Arvia and Bluewater are developing advanced water purification technologies. 
You can also ask for help from the Department for International Trade. The department launched a Global Water Tech Hub, which connects UK startups with international partners and customers.
Mental Health
Interestingly, mental health startups are leveraging technology more than ever, developing everything from online therapy platforms and mental health apps to AI-powered chatbots and virtual reality therapy. In 2021, the global mental health tech investment activity increased significantly, with year-over-year growth of 139%. 
One reason for this growth is the increasing awareness of mental health issues. Another reason is the need for accessibility, and the third reason is the availability of skilled professionals, both from the medical and the technological side. 
Conclusion
With a supportive regulatory environment, access to funding, and a skilled workforce, entrepreneurs have the opportunity to enter a number of promising niches for a startup in the UK. 
Final note: tapping into popular spheres for startup development in the UK won't be easy. It is still essential to conduct thorough market research to understand your target audience, the competition, and the demand for your product or service. Also, find a way to stand out in a competitive environment — like creating a unique product and providing an excellent customer experience.
How The Hoxton Mix Can Help
Starting a small business is no small feat, but the Hoxton Mix can make it easier for aspiring entrepreneurs to make their dream a reality. With us, you can focus on building your business and brand without having to worry about the logistics of running an office. And by using a virtual office as a registered business address, you can reap the benefits of a professional business address at a fraction of the cost of renting. 
But we don't just stop at providing essential services; we also offer guidance and support on how to start a small business at home in the UK. So, if you're looking to establish a professional image and build trust with your customers, we have got you covered.
FAQ
What is a profitable niche for startups in the UK in 2023?
Some of the best niches for startups in the UK are sustainable energy, healthtech, fintech, cybersecurity, food and beverage, and edtech. For a more comprehensive list, you can check out the article and learn why they will likely experience growth soon.
Is the United Kingdom a good place for startup development?
The United Kingdom is a good place to launch a startup, as it has a supportive ecosystem, access to funding, and a large market. Of course, there are no guarantees. So, to increase the likelihood of your startup succeeding in the market, focus on the most promising sectors for startups in the UK, develop a strong plan, and make the best products you can.
Hand-picked related articles
Our meeting rooms are located at our Paul Street office,
and it's just a few minutes walk from Old Street tube station…
Our Address
3rd Floor, 86-90 Paul Street,London,EC2A 4NEDirections
Opening hours
Monday - Friday 9am - 18.00pm