31 July, 2023
Why Amazon Seller Needs a Virtual Office Address: Top 5 Benefits
Amazon has cemented its position as the go-to destination for shoppers in e-commerce. Its Marketplace service, in particular, has become a cornerstone of Amazon's business, offering customers an incredible range of choices.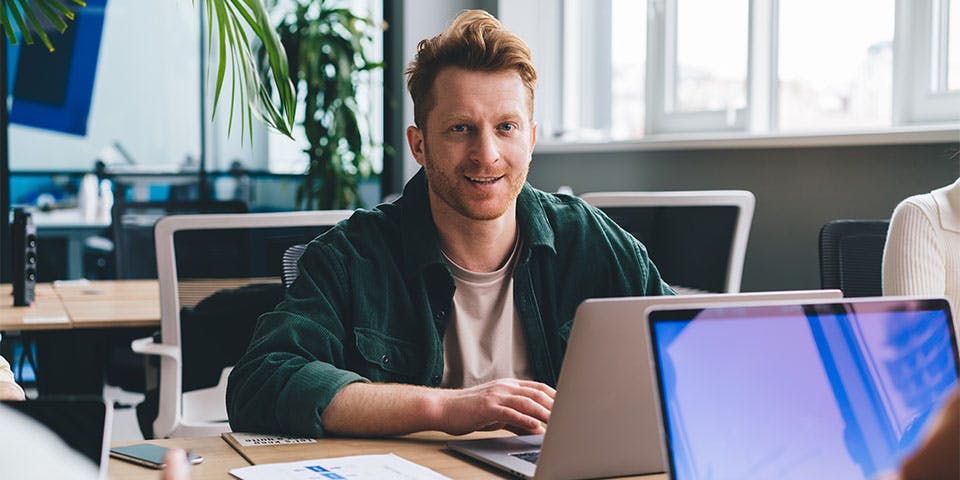 It's not just customers who benefit from the Amazon Marketplace. Sellers have also discovered a lucrative source of income. For many, it serves as a secondary stream of revenue, and for some enterprising individuals, it has even become their primary source of income. It's a win-win situation, where buyers benefit from a diverse array of products and sellers thrive in a competitive marketplace.
Customers are very picky when choosing a reliable provider. Surprising as it is for an online marketplace, among the first things they pay attention to is the address field. That's fair because they want to ensure they don't get tricked by shady or fly-by-night organisations. When customers see a clear and accurate address, it immediately puts their minds at ease.
If you are a seller who hasn't got a well-established office address, this article reveals compelling reasons to use a virtual address for your Amazon store. It will open your eyes to how much your revenue could rise with a professional presence in such a bustling marketplace as Amazon.
What Addresses Can be Used to Register an Amazon Store?
When registering an address for your Amazon store, various options exist, but not all of them offer the same advantages. Let's explore the alternatives, keeping in mind the benefits and drawbacks of each option. You will be reassured that a virtual address is a superior choice, after all.
Physical Home Address: Convenience vs. Privacy Concerns
Using your physical home address is a common cheat that sellers opt for. It is cheaper and more convenient indeed, but it comes with its fair share of disadvantages. 
First, exposing your home address to the public puts your safety at a huge risk. Given Amazon's large user base, your home information might be easily accessible for unsavoury individuals who might not have benign intentions. Your family members might also get stress doze if any of your harassers pester them day and night. That's already enough to put you off the idea, but there is a second thing: the unprofessional image of your business. The residential location doesn't instil any confidence in the eye of your customers, so don't be surprised when your sales begin to shrink.
Commercial Office Space: High Costs & Lack of Flexibility
Commercial office space might seem a plausible option at first sight, signalling professionalism and credibility. However, this route often involves exorbitant costs, especially for small or startup businesses. Many starting organisations simply fail to recoup the investment, ending up bankrupt. If you make up your mind in favour of a physical workplace, there must be some reassurance that the input will eventually pay off. 
Apart from a hefty price tag, brick-and-mortar offices require a long-term commitment, which can limit your flexibility while your business grows or changes. As your Amazon store evolves and market dynamics shift, you may find yourself stuck in a fixed location. Adapting to changing customer demands or expanding your operations becomes quite the challenge.
PO Box: Limited Functionality & Impersonal Image
Another option that comes to mind is using a PO Box. While it provides some level of anonymity and separation between your personal and business address, it still has several downsides that prevent your business from reaching success. 
The major flaw is that PO Boxes come with functional limitations. For example, they might not accept packages from private carriers, which can be a real headache when you try to manage your shipments and inventory efficiently. Plus, relying solely on a PO Box can create an impersonal image for your business. Customers may perceive it as a temporary or less-established venture and can question your professionalism. Even if you find some customers willing to buy from you, they won't add up to your brand reputation. 
Virtual Addresses: The Optimal Choice for Amazon Store Owners
Recalling all the drawbacks associated with physical home addresses, commercial office spaces, and PO Boxes, it becomes clear why Amazon sellers need a virtual office address. It offers a perfect blend of convenience, privacy, and professionalism. Only by utilising a virtual address service can you ensure the safety of your personal information and establish a reliable image to your customers at the same time. 
You can go even further and opt for additional services to get more benefits of a virtual address for Amazon sellers. You must have heard of mail and package forwarding assistance, making it a breeze to manage your business correspondence. Moreover, you gain the freedom to operate your Amazon store from anywhere without being tied down to a physical location. In short, flexibility works on your terms!
Benefits of Using a Virtual Office Address for Amazon Store
The benefits of a virtual address for Amazon stores are hard to count. Let's look at 5 most eloquent ones:
Work from Anywhere
A virtual office address for your Amazon store can provide you with such mobility that no other option can do. You can work in the comfort of your home, while travelling, lying on the beach, or from various other locations. All it takes is a stable internet connection. Nobody knows where you are at the moment because they only see the one address mentioned on your business account. Still, you don't forfeit professionalism since you can base your office in a prestigious part of the city among other highly reputable companies. 
Earn People's Trust
The pros of a virtual office account for Amazon sellers don't end in flexibility. Presenting a professional image is vital for the success of your Amazon store, and a virtual office address helps you achieve just that. By utilising a prestigious business address, you convey credibility and establish trust with your customers. A virtual address adds a level of legitimacy and professionalism to your business, positioning you as a reliable seller and increasing the confidence customers have in your brand. Thus, you can make a strong first impression and gain a competitive edge in the marketplace.
Protect Your Privacy
We have already discussed the risks associated with registering your home address for business purposes. With a virtual address, you can keep your home place under lock and key while still conducting business with confidence. You don't have to worry about unwanted guests showing up on your doorstep or snooping around. Your personal information remains top-secret, which is probably the greatest benefit of a virtual office account for Amazon sellers.
Save Cash
Why fork out on a fancy office lease when you can pour this money into more reasonable courses that will help your business grow a tad faster? One more reason to use a virtual office for your Amazon store is that it is a budget-friendly choice that can reduce the costs of leases, utility bills, and maintenance fees. You can allocate your hard-earned money to more important things, like expanding your product line, investing in marketing campaigns, or treating yourself to a well-deserved holiday. With a virtual office address, you can be thrifty and still achieve business success.
Make Use of Some Perks
In the traditional office setting, you need to hire experienced personnel who would handle your mail and calls or waste your time and do it yourself. You are forced to remain in your workplace to monitor the workflow and do a lot of micromanaging, not to mention all the additional expenses you waste for getting your office furnished and equipped with durable electronic devices. 
A virtual office doesn't know this hassle. Among the benefits of a virtual address for Amazon sellers is access to providers who offer a range of additional services to support your Amazon store. They include answering calls, mail forwarding, providing administrative assistance or scheduling online meetings. These supplementary benefits can supercharge your productivity, enhance professionalism, and streamline your business operations.
The Hoxton Mix Can Help With a Virtual Address for Your Amazon Store
Now that we've quickly run through the pros of a virtual office for Amazon store owners, it's time to uplevel your presence on Amazon with a professional business address and phone number. At The Hoxton Mix, we make it easy for you to find the perfect virtual office location for your business and complete a GST registration. Our helpful team is ready to assist you with mail-forwarding, call answering and conference organising so you can whittle down the list of your operational tasks.
With your new virtual office, you can update your Amazon seller profile with confidence. Displaying a professional business address and phone number will attract potential customers in the marketplace. It's a simple yet powerful update that sets you apart from the competition.
Go to our website to learn more about our company and prior achievements. You can schedule the consultation, where we will discuss how you can secure your professional business address for a stronger, more credible Amazon store.
FAQ
Does Amazon accept virtual business addresses?
Yes, it does. Amazon accepts virtual business addresses for seller accounts. Whether you're working from a prestigious location or managing your business remotely, you can confidently use a virtual office address to meet Amazon's requirements. Learn more about setting up your virtual business address on our website.
Can you hide your address on your Amazon seller account?
Sure thing. Amazon is very serious about protecting users' privacy. You have the option to hide your Amazon seller business address if you want to. This means you can maintain confidentiality while building your business with a virtual office address. Discover how to keep your address private and safeguard your personal information on the Amazon website.
Can Amazon sellers see buyers' addresses?
As an Amazon seller, you won't have access to buyers' addresses. Amazon prioritises customer privacy and takes measures to protect their information. Customer addresses are kept strongly confidential. For more information on Amazon's privacy policies concerning virtual office addresses, visit the Amazon website.
Hand-picked related articles
Our meeting rooms are located at our Paul Street office,
and it's just a few minutes walk from Old Street tube station…
Our Address
3rd Floor, 86-90 Paul Street,London,EC2A 4NEDirections
Opening hours
Monday - Friday 9am - 18.00pm