18 October, 2021
Business Address Providers - Can You Trust Them?
When choosing a virtual business address, you need to know that you can trust the company that provides it. After all, the address provided will be the one you share with the world.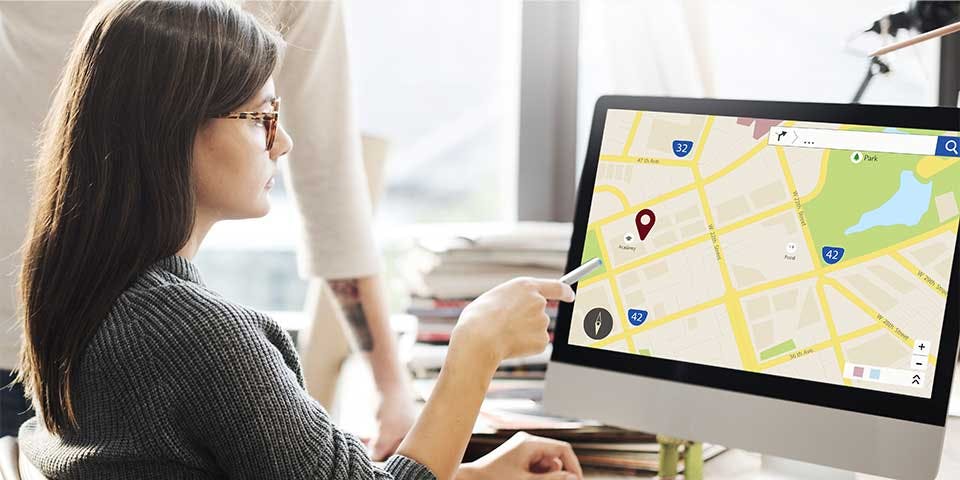 With this in mind, you need to make sure that the business address provider you choose is reputable, well known, and offers all the services you need.
What is a business address and why is it important?
A business address is the address you share with the world, and is the address all official business correspondence is sent to from customers and clients, as well as the likes of Companies House and HMRC.
A professional business address will elevate your business's reputation, and additional services they offer can act as an extension of your team - sorting and forwarding your mail, and offering work and meeting space you can rent by the hour.
That way, you have the benefits of an office, where you can meet and work with colleagues and clients when needed, without the huge expense of renting space in a city such as London.
What kind of businesses need a business address?
Any kind of business would benefit from a virtual business address, including:
A sole trader or freelancer who doesn't want to use their home address
A limited company who wants to register an address with Companies House
A fully remote company who only needs occasional meeting space
A small business that would benefit from a mail forwarding and/or scanning service
What is a business address provider?
A provider will offer you and your business an address you can use as your official company address. That means you're able to use that address on the likes of your website, business cards, and invoices.
As mentioned above, you can also use that address to register your business as a limited company with Companies House and HMRC. This isn't something you can do with other mail services, such as PO boxes.
A good virtual business address service will also offer other services, such as mail forwarding and scanning, and meeting spaces.
What do they provide?
When looking for a virtual business address, you need to consider what services they provide. You should consider:
Location
What will your business address be, and how will it appear to customers and clients who search for you? Ask the following questions:
Will the address be based in a prestigious and well-regarded location?
What will your clients and customers see on Street View if they Google the address?
Is it accessible with good public transport links?
Mail forwarding
Most business address providers will offer a mail sorting/forwarding/scanning service, but you'll want to know whether this is safe and secure, so you should consider:
Can you also collect your mail in person?
How long does it take for mail to be forwarded once it's received?
Can you temporarily pause mail forwarding?
Who is signing for, collecting, and sorting mail?
Are there any limits on how much mail can be received and scanned/forwarded?
Once mail has been scanned, can it also be forwarded?
Will discarded mail be securely shredded?
Additional services
As well as providing you with a business address and mail forwarding/sorting, do they also provide other services which you'll need to ensure it's worth it?
Do they have office and meeting space you can rent? And if so, will they be open during the times you need to access it, and what is the booking policy?
Is there a receptionist at the business address?
Is there WiFi included?
Cost
Cost is a major factor, because if it seems too good to be true, then there may be hidden fees you're unaware of. Get a breakdown of what the costs include, and make sure the services you need don't cost extra.
You'll also want to make sure you're not locking yourself into a contract, and that you're free to cancel the service at any time.
Staff
Is the virtual address staffed during working hours? If so, what is their staff turnover rate like? Is the team well trained, and do they ensure GDPR is practiced at all times?
What do the reviews say?
Make sure you consider reviews from trusted sources, and read both positive and negative accounts to get a full and impartial view. Make sure everything that's important to you is mentioned positively, and there are no signs of potential issues that will prevent you from working the way you need to.
You should also ask the business address provider for references you can contact, so you can speak to them and get a personal account of their services.
Are they the right business address provider for you?
Before choosing your business address provider, make sure they're the right one for you. It's important to consider everything, including the services they offer and the cost - but these mean nothing if you don't trust them.
Make sure you do plenty of research prior to setting up your virtual business address. It only takes a short amount of time to set one up, and you need to ensure it's reputable and flexible, and provides you and your business with everything you need.
Set up a virtual business address today
Hoxton Mix can give your business a prestigious London address, based right in the heart of Shoreditch.
Check out everything we have to offer your business, and set up your virtual business address with us today.
Hand-picked related articles
Our meeting rooms are located at our Paul Street office,
and it's just a few minutes walk from Old Street tube station…
Our Address
3rd Floor, 86-90 Paul Street,London,EC2A 4NEDirections
Opening hours
Monday - Friday 9am - 18.00pm