27 April, 2023
7 Steps for Shutting Down a Virtual Office
The decision to close the virtual office is like shutting the door on this chapter of your business journey. We know how tough it is to leave behind your favourite virtual workspace, but sometimes it is a necessary step for many companies. Don't worry; we will stand with you and easily guide you through the process. In this article, we'll cover seven essential steps for closing a virtual office address smoothly.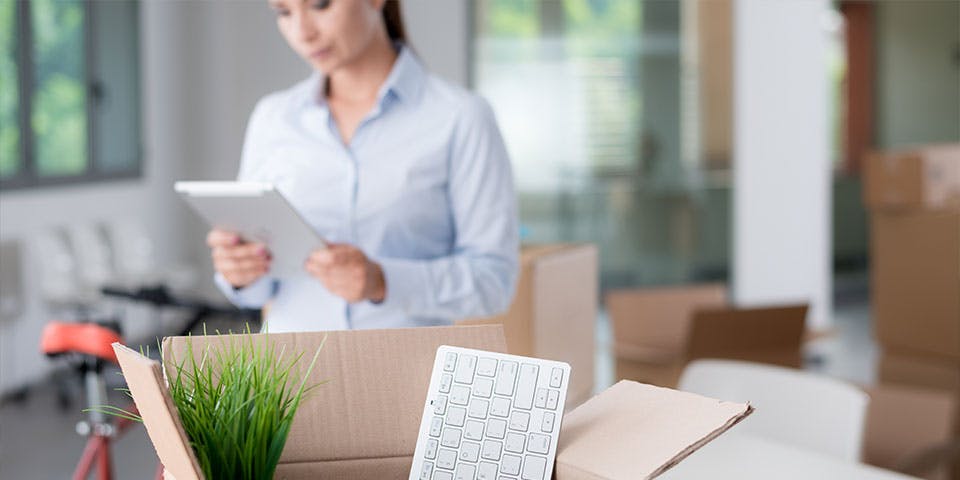 Moving From a Virtual Office: 5 Most Common Reasons
While virtual offices have been a popular choice for many companies, there are certain cases when business owners consider moving from a virtual office a better option. Let's explore the five most common reasons why:
Business Expansion
As a business grows, there comes a time when a physical location is indispensable. A virtual office must offer more physical presence and amenities to accommodate employees and clients.
Customer Expectations
Some customers may expect a physical location to interact with the business in person. Even though online services have been gaining more traction lately, some people still prefer traditional ones for direct and transparent communication. A remote work environment might need to meet those expectations, which leads to customer loss.
Service Provider Change
Virtual offices are often tied to a third-party service provider. If a business decides to change service providers or update a virtual office, it may result in a change of virtual office location or address, which can be confusing for clients. 
Limited Networking Opportunities
While virtual offices boast their flexibility, they may yield to traditional ones in favour of extended networking opportunities that come with the physical location. Sometimes staff needs more live conversations and can fail to move with the workflow. Face-to-face meetings and events are more difficult to organise, which can negatively impact business growth.
Business Closure
Unfortunately, businesses sometimes have to close down due to financial or other reasons. Some people go bankrupt; some realise it's not their cup of tea. Others may want to change a virtual office because of the grand business redirection. In such cases, it doesn't make sense to continue with a virtual office arrangement.
Required Steps to Closing a Virtual Office
Closing a virtual office can be daunting, but it is necessary to ensure all legal requirements are met and that the process is done in a timely manner. Here are some practical steps to follow when shutting down a virtual office in the UK:
Step 1: Review your virtual office contract
Before you disable a virtual office, review your contract to ensure that you know the terms and conditions for termination. You should also check if there are any penalties or fees associated with the early termination of your contract. Reread the papers carefully to avoid any potential legal disputes that may arise due to a breach of contract.
Step 2: Inform your stakeholders
The next step is to let your virtual office provider know you will terminate your contract. You can do this by sending them a formal written notice of termination. Don't forget to include the exact date when you want your contract distorted. Following the notice period outlined in your contract is crucial to avoid any additional fees.
Step 3: Notify your clients and customers
Let clients know that you will be closing your virtual office so that they don't lose your contact and still be in touch. The best way to do so is through a formal notice via email or letter. Provide people with details of your new address and contact information to make it easier for them to find you. This step will ensure that your clients and customers are aware of your change of domicile and can continue to reach you if necessary.
Step 4: De-register your company with HMRC
If your virtual office is associated with a dormant company, you will need to de-register it with HM Revenue and Customs (HMRC). This involves filing the appropriate paperwork and ensuring that all outstanding taxes and fees are paid. However easy it is, be attentive, as a mistake in de-registration might end with penalties and fines. Related read: what you need to register company as dormant.
Step 5: Terminate your commercial lease
If you have a commercial lease associated with your virtual office, you will need to terminate it. Could you hand your landlord a formal written notice of termination, which should include the date when you'd like to terminate the lease? Again, non-compliance can result in unexpected contingencies. 
Step 6: Liquidate any assets
If the virtual office was associated with a business closing down, it may need to be liquidated. This involves selling off assets, settling debts, and distributing any remaining funds to shareholders. This process must be conducted in accordance with UK insolvency law.
Step 7: Legal considerations
The obvious yet very important step—shutting down a virtual office—must be done in compliance with UK legislation. De-registering dormant companies, liquidating assets, and terminating commercial leases all have legal requirements that must be met.
The Hoxton Mix Services are Transparent and Easy
The Hoxton Mix understands that running a business can be complex, and that's why our services are designed to make your life easier. We guarantee transparency when dealing with our clients, which means you can always expect clear and straightforward communication from us. 
Our online platform facilitates your virtual office management and allows you to book meeting rooms, optimise your business mailing address, and a lot more with just a few clicks. Our team of friendly experts is always on hand to answer any questions you may have. Whether you run a small business or a big one, we ensure a responsible approach. Contact us today and expand your business opportunities! 
Final Thoughts
At The Hoxton Mix, we understand that every business is unique, which is why we offer tailored solutions to meet your specific needs when it comes to closing a virtual office. We hope that this checklist has helped you understand how to close a virtual office and has given you the confidence to take the necessary steps. Remember, our team is always here to support you, so don't hesitate to get in touch if you need any assistance. 
FAQ
When should you change a virtual office space?
You should change a virtual office space if you need to relocate your business, require additional services or amenities, want to reduce costs, or if your current provider is not meeting your needs. More reasons in the article.
How can you update your virtual office?
You can update your virtual office by adding new services, changing your business address, upgrading your technology, or customising your virtual office plan to meet your needs. The Hoxton Mix knows what fits your business best.
Hand-picked related articles
Our meeting rooms are located at our Paul Street office,
and it's just a few minutes walk from Old Street tube station…
Our Address
3rd Floor, 86-90 Paul Street,London,EC2A 4NEDirections
Opening hours
Monday - Friday 9am - 18.00pm