04 October, 2021
The Cheapest Way to Set Up a Limited Company
Setting up your limited company is the first step you need to take before you start running your business and making money. It can be a confusing process, with many things to consider - including cost.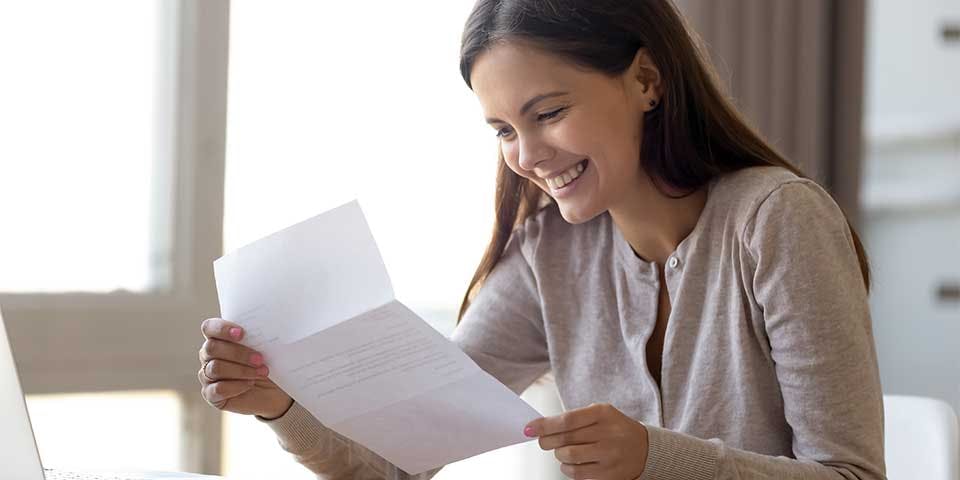 So, before you jump into it, there are a number of things you have to consider, including what's the best strategy for you, how long it takes, and what's the cheapest way to set up a limited company.
What is a limited company?
There are three common types of limited company in the UK:
1. Public limited companies, aka PLC
A large, established company with at least two directors and a secretary. Because of their brand name, they can easily attract investors who will become shareholders.
Commonly used for small businesses and startups, and will often have a small number of shareholders who control the business.
3. Private companies limited by guarantee
Limited to non-profits, and have guarantors who pay fixed contributions.
The benefits of a limited company
There are a number of advantages to registering as a limited company:
You will pay less in NI and tax
You can claim expenses you couldn't claim before
You are no longer personally liable for any debts the company may incur 
You can pay employees via PAYE
Once your business is registered with Companies House no other business can use your name
Depending on the type of business, it can increase your credibility 
If you're seeking investors, it's easier to secure funding if you're a limited company
It makes transferring ownership of the business easier
How to set up a limited company
There are a number of steps you should follow when setting up your limited company:
Step 1
Decide on the name of your company. Remember, you can't register a name that already exists, and Companies House won't allow names that are offensive. In the past two years, Companies House rejected 800 company names on the basis they have the potential to offend.
Step 2
Assign company directors, which can be as many as you like - there's no limit, so long as they're over the age of 16. However, directors do have responsibilities, so it's important that directors are dedicated to the business.
Step 3
Who are the shareholders? A number of small businesses will have just one shareholder - you - but there's no limit on how many shareholders your business can have.
When registering your limited company, you will have to declare your company's share capital and the names and addresses of your company's shareholders.
Step 4
Ensure you have your articles of association and memorandum, which are the documents that detail how you're going to run your business.
You can use a template for your articles of association.
Step 5
It's vital that from the very first day of your limited company, you keep complete and thorough records, both relating to the finances of your business, and those relating to the company.
Step 6
Once you have all of the above information, you're able to register your business with Companies House. To do this you will need an official address - which cannot be a PO box but can be a virtual office address - and SIC code.
For more in-depth information, check out our guide on how to register a limited company in the UK.
The costs of setting up a limited company 
It costs £12 to register your business with Companies House.
However, it isn't just money it will cost you when setting up a limited company. You also need to consider:
It can take some time to set up your business, both the registering process itself, and the amount of time admin tasks will take. Make sure you're prepared for additional day-to-day tasks
In some instances, one cost can be your privacy. If you use your home address when registering with Companies House, be aware that it will be made public on their website. In order to protect your privacy, you can register for a virtual office address, which you can use to register your business
If you're unsure about the registration process and are looking for somebody else to take care of this for you, you can use a formation service.
What is a formation service and what do they do?
Company formation services can remove the headaches associated with registering as a limited company. When using Hoxton Mix to register your company you'll receive
Customer support
First company minutes
Certification of incorporation
Share certificate
Articles of association
Memorandum of association
Combined register
Our formation services start from just £10, and can save you time, money, and energy that you can put back into running your business.
Need help with company formation?
At Hoxton Mix, we know everything there is to know about starting a company. We're here to help you register your company quickly, easily, and affordably.
Hand-picked related articles
Our meeting rooms are located at our Paul Street office,
and it's just a few minutes walk from Old Street tube station…
Our Address
3rd Floor, 86-90 Paul Street,London,EC2A 4NEDirections
Opening hours
Monday - Friday 9am - 18.00pm