24 January, 2023
Sole Trader Advantages and Disadvantages + 3 Most Popular Business Niches in the UK
When you become self-employed, the first thing you will have to consider is the way you provide your services to clients. You have many options. Perhaps you want to create a limited liability company? Team up with someone to create a partnership? Or maybe become one of those who work alone? Whatever it is, we'll help you figure it out. In this article, we will look at the advantages and disadvantages of sole trader business models, so you can see for yourself all the benefits of being a sole trader.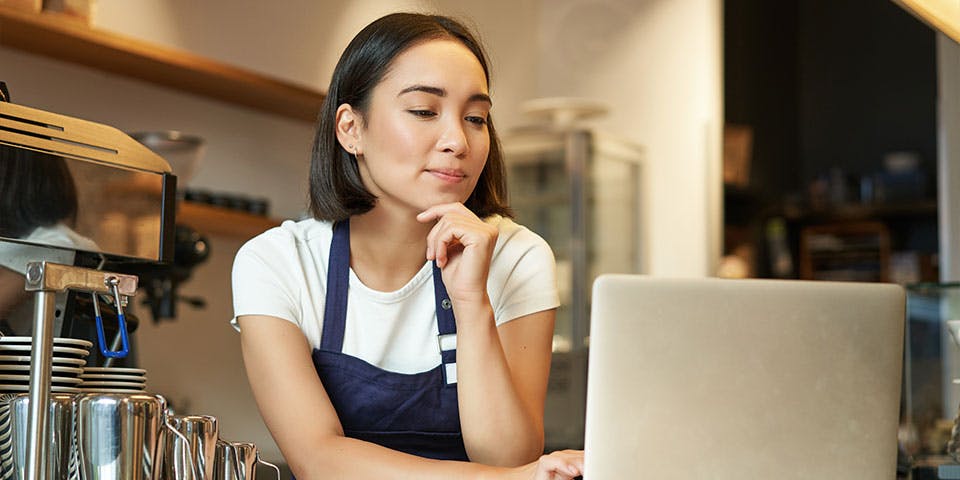 Sole proprietors are self-employed people who personally own and manage their entire business. At the same time, there is no legal distinction between these independent entrepreneurs and their businesses. To learn more about business, check out our article covering business opportunities and risks in the UK.
Advantages of Being a Sole Trader
What are the advantages of being a sole trader? They are not limited to a few reporting responsibilities or to a simple start-up process. We go into more detail on the benefits below:
Starting Right Away
There is no need to register your business with Companies House if you decide to become a sole trader. This is because it is not a separate legal entity. In addition, you do not need to do a lot of paperwork associated with registering a company, which would take a lot of time and money. As a result, you can start working as soon as you are ready.
Fast and Simple Registration
The only thing required of sole proprietors when they start working is to register as self-employed for tax purposes. Essentially, you tell HMRC that you need to pay income tax through a self-assessment tax return. You don't have to worry about signing up — the form is just and simple and doesn't have to be completed as soon as you start working as a sole trader. However, you may need a business address to work. Get a virtual office address in London from the Hoxton Mix at a good price.
Minimum Overheads
One of the great benefits of being a sole trader is that your initial costs will be minimal. In addition, with a small annual accounting obligation, you will have low fixed overheads, which is important for those who are just starting out.
Less Paperwork
Working as a sole trader means less paperwork than owning a limited liability company. As we said, there are fewer paperwork requirements since your business is not a separate legal entity. Therefore, you do not need to maintain statutory registries, provide information about persons interested in the business, or submit applications for confirmation.
Financial Rewards
Sole trader benefits also include financial profit. Whatever the sole trader earns after taxes and expenses is theirs to keep. Therefore, such a business can bring more benefits than employment.
Organisational Flexibility
The crucial advantages of sole traders are the flexibility and versatility that comes with it. If you want to raise the bar in the future, then this process will be much easier than if you wanted to lower it. For example, moving from running a limited liability company to being a sole proprietorship is a much more complicated process, as you would have to dissolve the registered business first.
Less Tax Liability
As a sole trader, your tax liability is much easier to manage than if you were the owner of an LLC. Because your business doesn't have to go through separate registration, you don't have to pay corporation tax or spend a lot of time preparing your annual return. The only disadvantage of being a sole trader is that you have to file and pay a Self-Assessment Tax Return every year. Also, if you become VAT-registered, you must file and pay this quarterly.
Complete Privacy
All financial information related to sole traders remains private, while the annual report of the limited liability company may be made available on the Companies House website. Although it is difficult to unambiguously attribute this to the advantages or disadvantages of sole traders, some people still prefer to remain inaccessible to the public.
Disadvantages of Being a Sole Trader
To give a clear picture, we should discuss the advantages and disadvantages of being a sole trader. So now it's time to focus on the possible drawbacks of such a business model. 
Personal Responsibility for Business
Unlike the owner of a limited liability company, sole traders bear full responsibility for all decisions and consequences. All debts related to the business's financial difficulties must be paid out of personal assets if there is not enough money in the business. This applies to all property of a sole proprietor, including their house, which can lead to personal bankruptcy. Unlimited liability is one of the major disadvantages of a sole trader and is a significant risk for anyone with extensive personal assets.
Customer Trust
Some clients prefer to deal with limited liability companies, while sole traders are considered to be riskier. This is because the latter has the status of unregistered, while large and reliable enterprises usually trade as limited liability companies.
People are more inclined to trust big business, as it is associated with a developed infrastructure, many resources, and the production of better products.
Raising Capital
One of the sole trader's disadvantages is the problem of raising capital, which they often have to fight for. Obtaining bank loans can also be difficult due to reduced financial transparency, as sole traders do not need to file annual income statements. In addition, the situation for investors is difficult because they cannot be offered shares in the business. Thus, there is no way for sole traders to raise capital by inviting third parties to invest.
Business Transfer
Selling or transferring your business as a sole trader when you retire is challenging, while a limited liability company owner can do it quite simply. Complicating the task is the fact that there is no legal difference between the owner and the business, which means you will have to organise the transfer of assets to the new owner.
Three Most Popular Business Niches in the UK
Having considered the pros and cons of a sole trader, it's time to look at a few popular business niches in the UK.
1. Mobile Services
The ubiquity of mobile phones has made the demand for mobile services a growing trend. With the right mobile business idea, you can offer your skills or services to people for a fee. At the moment, IT support and repair services are in great demand, so you can take advantage of this.
2. Green Business
More and more people are aware of the impact of plastics on the environment. Therefore, the rapid growth of environmentally friendly enterprises is natural. You can benefit from saving the environment by creating a reusable or recyclable product. One successful example is Quick Cleaning Services, which is an expert in waste management.
3. Online Tutoring
If you have deep knowledge in a certain area, then this can become your source of income.
Thanks to the Internet, many people whose calling is to share knowledge began to earn money. Your possibilities are endless if you like to explain complex things in simple terms or want to try your hand at this area.
Consider The Hoxton Mix Your Trusted Partner
We have explained the sole trader's advantages and disadvantages and hopefully, this can help you decide whether you want to become self-employed. If you need more information, our experts at the Hoxton Mix will be happy to consult you and advise you on how to get a virtual office address for sole traders! We'll give you all the benefits of a first-class London business address without the overheads or high costs. 
FAQ
What are the advantages and disadvantages of being a sole trader?
The main benefits of being a sole trader include less paperwork, more earning potential, better work-life balance, low overheads, easy registration, and total privacy. Disadvantages of sole traders include unlimited liability, less customer trust, and a complex business transfer process.
How can I become a sole trader?
You can find all the necessary information on the official website of the public sector of the United Kingdom, or check our article on how to register as a sole trader.
Hand-picked related articles
Our meeting rooms are located at our Paul Street office,
and it's just a few minutes walk from Old Street tube station…
Our Address
3rd Floor, 86-90 Paul Street,London,EC2A 4NEDirections
Opening hours
Monday - Friday 9am - 18.00pm