10 April, 2023
Learn how to check if a business name is taken and ensure its availability to avoid trademark conflicts for your startup down the line.
Are you starting a new company and struggling to find its perfect name? Before you finalise that catchy name, ensure another business hasn't claimed it first. You don't want to spend your hard-earned money and time building a brand only to discover that you have to change your trade name.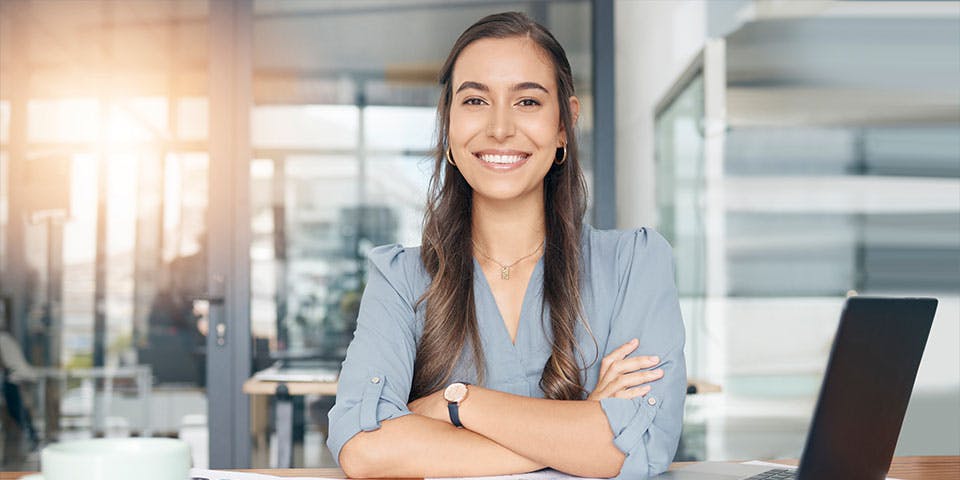 This article is your ultimate guide on knowing if a business name is taken and why it's crucial for avoiding legal disputes. Continue reading to save yourself from the costly and time-consuming process of changing your brand name!
Why Should I Check If My Business Name Is Taken?
Checking if a business name is available is important for various reasons. First, it helps you avoid the hassle of copying someone else's business name. One of the issues that can arise is having your business entity formation request (be it for a corporation, limited liability company, or a non-profit corporation) denied. This means delays and added expenses for another request.
Furthermore, it would be best if you accounted for trademark law. This protects unique business names, logos, and slogans, and another business may take measures to protect its identity and brand. If you conduct a comprehensive search, you can identify any potential trademark conflicts. And again, this can save you from costly legal battles and wasting money on a rebranding. 
Also, having a unique name will help your business stand out in a crowded marketplace. Any marketer will assure you that a memorable name can build brand recognition. As you promote your product or service, a distinct name will make it easier for potential customers to remember your business and associate it with your unique selling proposition.
How to Check If a Company Name Is Taken As a Startup 
Now, let's discuss how to check if a business name is taken so that you can legally use your startup name. Go through this checklist to find out as much information as possible.
Trademark Availability
A trademark is a symbol or sign, like a logo or a combination of words, that differentiates your goods or services from those of others. And a trademark availability search should be your first item to focus on. 
The industry codes (1-45) can help narrow down the scope of your search. If you are still determining the industry you will operate in, look for your major competitors to see which industries they have registered their trademarks in. One useful tool for free trademark monitoring is Markify. 
The UK Trademark Register is another useful site. The UK's government powers its database, so if you are creating your startup in another country, you may need a different system. 
Doing Business As
Doing Business As, often shortened to DBA, is a trading name some business entities use instead of their registered name. So, a company name availability checker is crucial not only for the trademark but for the DBA. Just because there is no business entity with the same name registered in your locality doesn't necessarily mean you're in the clear.
It's also important to note that if a company has filed for DBA rights and has developed significant local brand awareness, it could make it more challenging for you to market your business. 
Business Name Search
Unfortunately, there is only one comprehensive database. This is because, as you've just seen, securing a business name can be complex and involves multiple steps, including the trademark and the DBA. 
You can hire a trademark attorney or a trademark search firm to get greater peace of mind and legal protection. However, before you pay for this service, you can do a quick screening search yourself. If someone else uses the same name on the internet, you'll save time and money. 
Federal and State Trademark Searches
It is worth noting that the process of trademark searches and corporate name registration can vary significantly in different countries, including the UK. 
Generally, it means searching the trademark database for different localities. For example, you need to verify with the UK Intellectual Property Office and the European Union Intellectual Property Office. Even if you're not infringing on a national trademark, there may be issues with an EU-level trademark.
URL Availability
You are probably aware of the importance of having a website and a strong online presence in today's digital age. If there is an active URL with your desired business name, there may be issues with building your brand identity and implementing your marketing strategy.
Here is how to check if a business name is available for a specific URL: use a domain search website like WHOIS and enter your desired URL. If it's already taken, the website will provide information on the domain name's owner and when it was registered. If the URL leads to a dormant website, it's generally a good sign. But it doesn't necessarily mean the name is available for registration.
Social Media
Do a simple search on popular social media platforms — Facebook, Instagram, LinkedIn, Twitter, TikTok, Pinterest, and any other relevant platform. You should also check for similar variations of your business name. If they are too similar, some user traffic may be diverted to the other business, causing confusion and potentially hurting your metrics.
Availability in the Business Formation Site
The last method for those wondering how to check a business name availability is the business formation site in your state or country. 
UK companies should search the Companies House website, which maintains a register of all businesses registered in the country. Remember that registering a business name with Companies House doesn't give the exclusive rights to use it. That is what the trademark office is responsible for. 
What Should I Do If My Business Name Is Unavailable?
So, you're wondering how to register a company in the UK and discover that your desired business name is unavailable. Don't worry; there are several options available to you. 
One approach is to use the name in a different field or industry, so long as it doesn't cause confusion with the existing trademark. For example, you wanted to use the name Blue Sky Enterprises for your construction company. If you find out that a software company already trademarks it, you might still be able to use it because you operate in a different industry.
If you still want to use the original name, and it's not being used in a conflicting field, you can also consider spelling it differently. Continuing the previous example, you could use Blue Sky Enterprises or Blue Skye Enterprises. This can make the name unique and easier to trademark. Although, it could make it difficult for customers to find your business online if they don't know the exact spelling.
Another option is to choose a variation or synonym of the name. The goal is to set it apart from the competition while avoiding potential legal issues. For instance, you want to start a coffee shop named Sunny Mornings. It turns out that there is already a café with that name in your city, but you could consider using a different name, like Morning Sunshine or Sunny Days Café instead.
Finally, you can talk to the owner of the name/trademark. This can be a complex process, so you should seek legal advice and guidance. However, it can pay off in the long run if the name is crucial to your branding and marketing strategy.
Consider The Hoxton Mix as Your Trusted Partner
Would you like some help figuring out how to set up a business mailing address? Then you should consider the Hoxton Mix as your go-to solution. We offer flexible virtual office plans with whatever services you might need, from a dedicated mailbox to a virtual receptionist to answer your calls. 
One of the key steps to registering a small business in the UK is to have a reliable address. So why not get one in Shoreditch, which would be quite expensive to rent otherwise? Besides, we are committed to providing affordable services without compromising on quality. 
View plans at the Hoxton Mix today and give your business the professional image it deserves!
FAQ
How can I check if a business name is taken?
Here is how to find if a business name is taken: do a general online search, check the LLC registration site for your country, search for Doing Business As names, check URL availability, and search on social media. Also, you can look up the availability on the business formation site if you're forming an LLC or corporation.
Can I have the same business name as someone else?
Largely, no. Using the same name as an existing business can confuse customers and potentially lead to legal disputes. However, there may be exceptions — e.g., if your business operates in a different industry or location. 
Should my business and LLC have the same name?
You can have the same name for your business and LLC, but it's not required. Many businesses choose a different name for their LLC — for example, to protect their personal assets from potential business liabilities. There is no distinct "should" or "shouldn't" in this case, so consider consulting with a lawyer or accountant to determine the best course of action
What should I do if my business name is already taken?
If the "how to check if my business name is registered" query turned into "my business name is registered by someone else", you have a few options. You can choose a different name, add a word or phrase to the original name, have your domain name spelt differently, or negotiate with the current owner about a transfer.
Hand-picked related articles
Our meeting rooms are located at our Paul Street office,
and it's just a few minutes walk from Old Street tube station…
Our Address
3rd Floor, 86-90 Paul Street,London,EC2A 4NEDirections
Opening hours
Monday - Friday 9am - 18.00pm