19 October, 2021
Famous Companies Without Offices
The Covid-19 pandemic has opened the eyes of many businesses to the potential of remote working. Having employees work from home on a full-time basis can be hugely beneficial to both the business and the employees.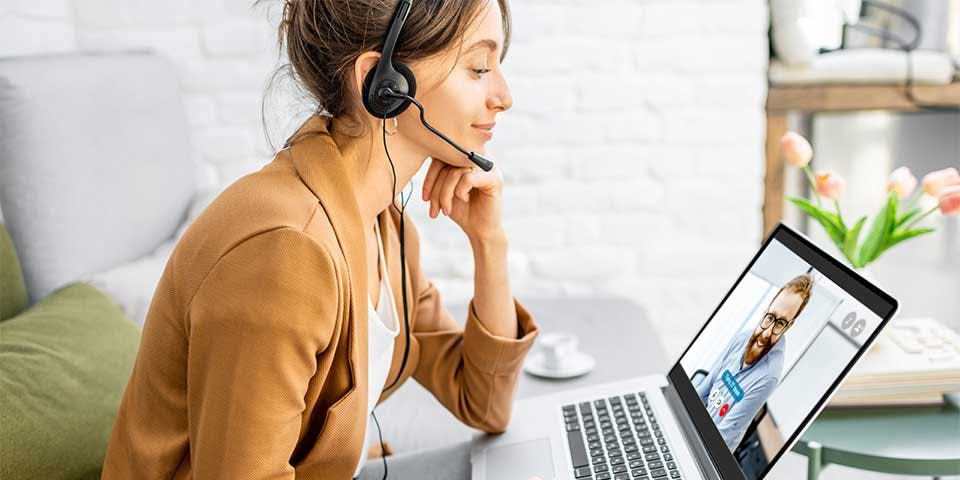 However, even before the pandemic, some businesses had already made the decision to become fully remote, and have no official base or office they call home. And in doing so, they haven't hindered their growth but allowed themselves to reach their full potential.
Let's take a look at some famous and successful companies without offices.
Companies making remote working work
Automattic
You may not necessarily have heard of Automattic, but without a doubt, you'll have heard of some of their services, including WordPress, Tumblr, and WooCommerce. The company is valued at over $3billion, and originally had offices in San Francisco.
However, in 2017 Automattic shut their offices and told their 1,000 employees that they could work from wherever they like - which is now across 70+ countries.
They help their employees kit out their home offices and even pay for their coffees if they decide to work from a cafe. This, they say, is still significantly cheaper than renting expensive San Francisco office space.
10up
Web design and development service 10up allow their employees to have a flexible work schedule, and work from wherever they like. They also provide equipment, health, dental, life insurance, paid time off, and holidays, and understand the real value of happy employees. 
The company has been remote for the past ten years and has written a blog post offering tips to companies who are only now realising that remote work has huge benefits. 
Some of the benefits they point out in their post include:
Communication when remote is often more detailed
Personal relationships are improved with less time commuting
Work from home routines are as productive as they are in the office
Basecamp
US software company basecamp has been a successful remote company for over 20 years - so much so, they even wrote a book about it. 
They describe one of the big benefits of working from home as the freedom to style your work environment exactly the way you need it, as well as an improved work-life balance.
Buffer
In a blog post from 2015, social media toolkit Buffer announced that they were ditching their office to become a fully remote company. They've admitted that sometimes communication was a little more challenging, but have overcome this by using various methods and techniques, such as establishing best practices, and asynchronous communication. 
Now, the team of 80+ employees from San Francisco to Shanghai have found the perfect balance, allowing them to produce great work.
Doist
Doist, the company behind Todoist and Twist, has been fully remote since they started in 2007, when there were three employees working in two different countries, and had no outside funding. 
Originally the company worked with international freelancers but has since built a full-time, fully remote team. Now, there are more than 65 people working from 25 countries, and Doist is continuing to grow. 
In a blog post on remote working, Doist points out that micromanagement is inefficient, which remote working helps to prevent.
DuckDuckGo
DuckDuckGo is a search engine that's committed to privacy and not collecting users' data. They trust their employees and allow them to work from anywhere, with flexible schedules. They do offer regular company gatherings and provide reimbursements when employees do meet to work together in person.
Egenera
Going fully remote allowed cloud manager Egenera to increase efficiency, as remote working saw them switch from long meetings to shorter, more frequent meetings. They were able to improve schedules and manage their teams better.
FlexJobs
As the name suggests, FlexJobs is a site for job seekers looking for flexible contracts and freelance work. The company was founded when the owner found herself in a similar situation.
And FlexJobs practice what they preach - their customers want the flexibility to work from wherever they want, so they allow their employees to do the same. They've been completely remote since the company was founded, and team members work from all over the world.
Employees also have other incredible benefits, such as unlimited holidays, fitness classes, and virtual staff events, giving it an office culture, minus the office.
Gitlab
Gitlab is a web-based DevOps lifecycle tool, with each of their 1,400+ employees working remotely. Being fully remote has worked so well for Gitlab that they've even written a guide to remote work, which lists the numerous benefits including:
Flexible working hours
The ability to hire worldwide
The ease of using video explainer videos 
They've also noted how training is more effective with written processes, and how things are more streamlined and less likely to be lost in translation. 
They have also honestly admitted that remote work doesn't work for everyone, but the vast majority of employees are able to adapt quickly. 
How-To Geek
If you've ever Googled a question that starts with 'How to…' or 'How do I…' then chances are you've visited How-To Geek. The site is a bible for tech lovers, guiding those asking questions to the answers.
The company has explored office space, but North Virginia, where they're based, can be expensive. Remote working also allows them to hire anywhere around the US, so they can bring in the best and brightest talent.
How-To also prides itself on offering employees something that's a rarity in the US these days - fully paid health insurance.
Hubstaff
Time tracking tool Hubstaff is used by tens of thousands of businesses as an option for remote teams to automate payroll processes and help with scheduling. Because they've built a platform to help with remote working, they also have no central office and give their employees the flexibility to work wherever they like. 
Hubstaff perfected remote working so much, they've even written an ebook on how to manage remote teams.
InVision
The team at digital design platform InVision has always been fully remote, which you may expect to be a challenge when their work is so collaborative. However, as noted in their blog post, they've perfected their communication to make sure everyone knows what they're doing and what's expected of them. They also make sure they're constantly evolving, so they're always using the latest technology and methods to improve the way they work.
Time Doctor
Time Doctor is a time-tracking tool that improves productivity and decreases downtime. It was created with the intention of being the most trusted time-tracking software available for remote teams. 
According to a blog post from Time Doctor, some of the benefits of remote working include:
Better focus on tasks and increased productivity
Improved colleague relationships
Cuts expenses
Removes the need to commute and is better for the environment
Quora
Having previously had an open office, the pandemic forced Quora employees to work from home. As a result, they saw greater focus from employees, and an improvement to their work-life balance thanks to the removal of the commute. 
As such, the question-and-answer platform Quora has become a remote-first company, which means their employees can work from anywhere and don't need to base themselves in the Bay Area. In a blog post on the site, Quora CEO Adam D'Angelo said 'The severely restricted housing supply, along with poor public transportation, makes the cost of living here much, much higher than it would naturally be.'
Zyte (Formerly Scrapinghub)
Web scraping service Zyte (formerly known as Scrapinghub) has been fully remote since they started in 2010, which means they have always been able to hire the best talent, regardless of where they live. They now have over 170 employees from 30+ countries. 
Thanks to a solid routine, employees at Zyte have found that their productivity and work-life balance is better than ever. You can check out their blog for a series of tips for how to successfully work remotely.
The benefits of remote work
Based on the above accounts from these successful remote companies, it's obvious that remote working has a ton of benefits on top of the obvious massive savings in cost. 
From improved morale to a better work-life balance, as well as allowing companies to hire the very best talent from around the world, fully remote work has so much to offer businesses, small or large. 
And just because you have a remote business it doesn't mean you have to miss out on a business address. Companies without offices can still have a prestigious virtual office address, where you can receive mail and have in-person meetings. 
For more information on how a cheap virtual office address can help your business, check out what Hoxton Mix can offer.
Hand-picked related articles
Our meeting rooms are located at our Paul Street office,
and it's just a few minutes walk from Old Street tube station…
Our Address
3rd Floor, 86-90 Paul Street,London,EC2A 4NEDirections
Opening hours
Monday - Friday 9am - 18.00pm