14 April, 2020
Company Formation Made Simple: 6 Vital Tips
If you've been considering setting up as a limited company in the UK, you've probably already been told that the process of company formation is really easy. In many ways, it is. You can be set up in less than 24 hours with most online services, and the cost of registering is very cheap. However, that doesn't mean you can just jump straight into starting up a business without any thought or planning. 
For the whole process to go smoothly, you'll have to have your wits about you and be well organised. Here are six tips for a simple company formation: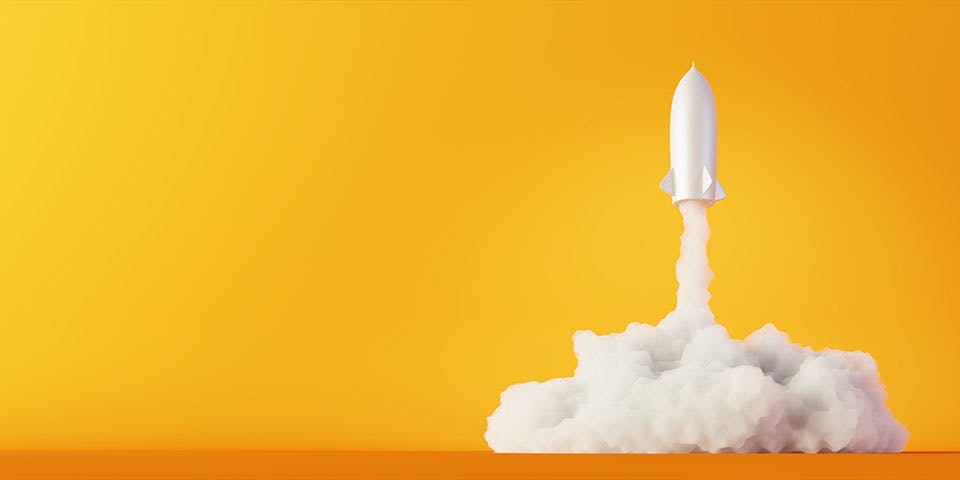 1. Plan ahead
You've just had the most amazing business idea and you want to go full steam ahead and get your company name registered in the UK before anyone else does. But let us stop you right there. Before you get ahead of yourself, remember that every good business idea needs to be backed by a plan. 
You'll need to sit down and draft a strategy for the next five years, conduct market research where necessary, do a SWOT analysis to understand who your biggest competitors are and how you can stand out, and learn more about your customer market before you launch. And that's just the conceptualisation part. After that, you'll need to work out logistical things such as office space, cost of setup, business loans and resource.  
Think it through before you register your business. The secret ingredient for company formation made simple without any snags or setbacks is good preparation. So don't be too hasty - give your decision making enough time. 
2. Check names, domains and trademarks 
After you've got your business plan and strategy in place, it's time to check, double check and triple check your chosen company name. Perhaps you already did this at the start, but it's always worth checking again if you want to make things easier for yourself in the long run. Make sure there are no similar-sounding companies registered in the UK, and also check the Trademark Register for any trademarked words or phrases. 
You'll also want to check that your wanted domain name is available too, as having a URL that matches your business is hugely advantageous for branding. Do all of this before you register and it should be plain sailing. 
3. Get a good accountant 
As a limited company, you are not legally required to appoint an accountant. However, if you want to ensure your company formation goes smoothly, and you want to stay on top of your annual responsibilities, having a dedicated accountant will be very handy. 
Not only can a good accountant talk you through the formation process, provide invaluable advice, help you create a tax-efficient plan, and keep you in check with reminders for your tax filing, but they'll also save you lots of time and money. 
4. Don't apply by post 
There are two options to choose from when it comes to registering direct with Companies House. You can apply by post by filling in a form or you can complete your entire application via an online portal. What's good to know is that company formation fees vary, even when going direct. A postal application will cost you £40, while online will only cost £12, so you'll make a significant saving if you ditch the paper. For new startups with little cashflow, every little counts.
Not only does registering by post cost you more, but it can also take 8-10 days for a response compared to just 24 hours online. 
5. Use a company formation service 
Instead of going direct, you can also use a company formation service, such as a service like our official partner Crunch which cost just £10. For many entrepreneurs, this is a preferred route as even more savings can be made this way. A lot of these formation providers partner with other business services (the type you are probably already thinking about getting) to give customers discounts and freebies. 
If you are looking for a virtual office (like ours), you could get your company formation completely free. With our virtual office plan and Crunch registration, we'll give you £10 free credit in return. That kills two birds with one stone and puts cash right back in your pocket. Now that's really company formation made simple! 
6. Talk to directors about responsibilities  
Unlike a sole trader business where you're on your own, you may have a number of directors on board. You may also wish to appoint a company secretary, although this isn't mandatory. Additionally, you must appoint at least one shareholder or guarantor. This means that other people will be involved in decision-making and perhaps the direction of your business. If you do have lots of people involved, make sure you discuss roles and responsibilities early on. This will ensure your first few years of trading run smoothly, without any confusion between partners.
Hand-picked related articles
Our meeting rooms are located at our Paul Street office,
and it's just a few minutes walk from Old Street tube station…
Our Address
3rd Floor, 86-90 Paul Street,London,EC2A 4NEDirections
Opening hours
Monday - Friday 9am - 18.00pm