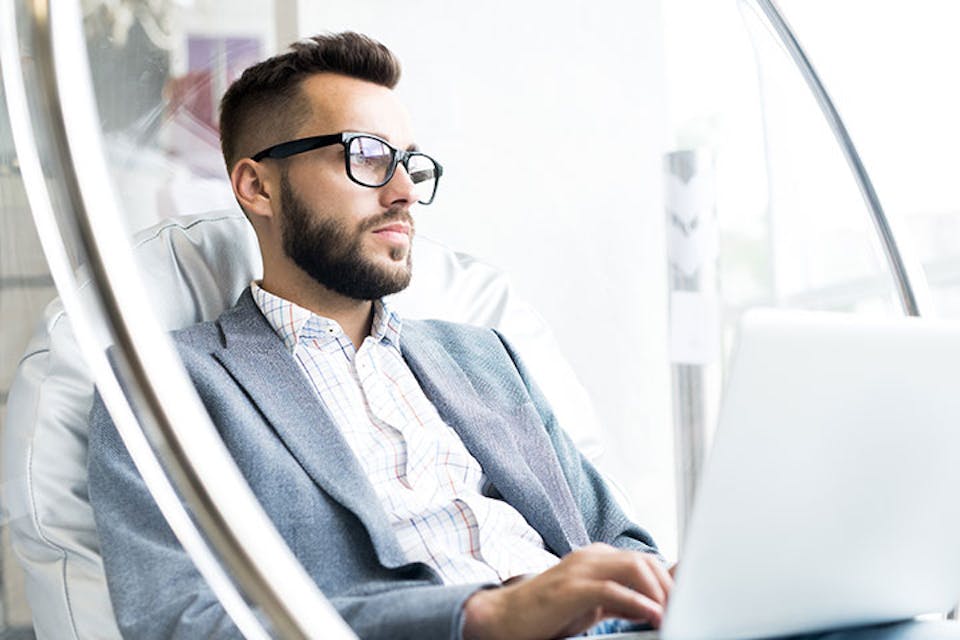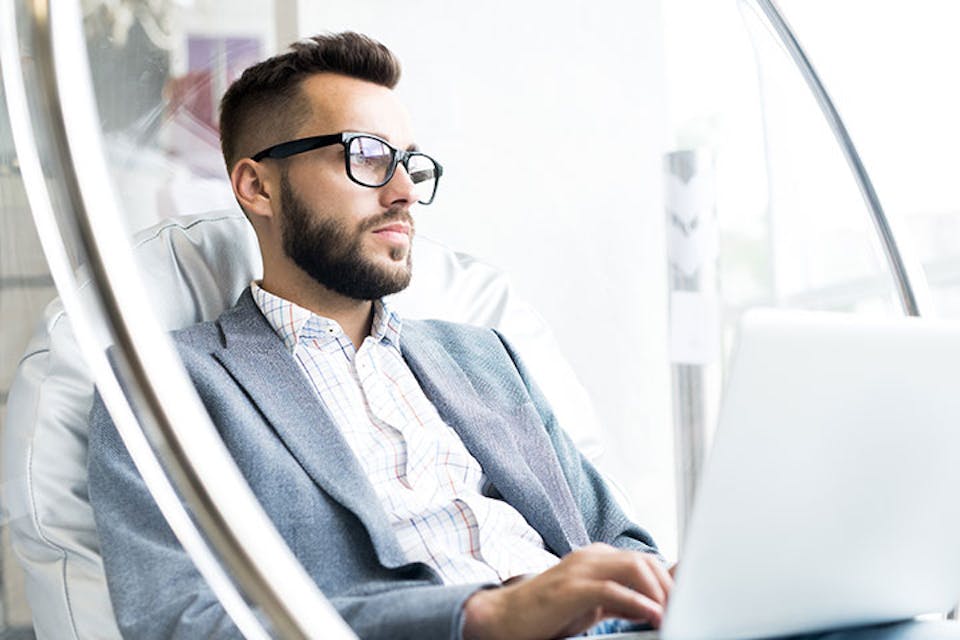 What is a Virtual Office?
Today's flexible work environment is very different from how it used to be. The term 'going to the office' can mean a lot of things, from walking a few feet to your desk at home to tapping into the free WiFi at your local coffee shop. We're now in a digital, collaborative world where industry operates without the need for physical space. Project managers across multiple locations can work together effectively through collaboration platforms, and team members from different parts of the world can use technology to get around timezones. 
Everything we do can be done online. This is the virtual business concept. And it's completely altering the industry. For businesses without a headquarters, it's still very important to have a physical address though. This is where virtual office services come in. 
Here we explain what a virtual office is and how it works.  
What is a virtual office or virtual address?
A virtual office is a service that gives you an official business address. This address will belong to you and will be where you customers consider you to be based. You could live and work in a completely different location, but your virtual address is what will appear on your website, your business documents and letterheads. More importantly, for new businesses, this is the address to be used in your company formation and all other legal affairs. 
In some ways, it's very similar to renting a physical office. You will have somewhere for post to be delivered, a business telephone number, and perhaps even a receptionist to help you answer your calls. The only difference is that you won't have a physical space to work. Saving you a lot of money on ground rent, and giving you the freedom to work from anywhere you like. 
The benefits of a virtual office 
There are many reasons to consider a virtual office, not just for the purpose of keeping costs down. Here are the main benefits of a virtual office service:
With a physical address in a prime location, you can uphold a level of credibility professionalism. For instance, a lot of companies desire a London location for trading internationally as London is recognised worldwide. 
Sending and receiving letters
For remote workers without a permanent office address, it can also be helpful to have somewhere to handle all their post. Virtual office plans include things like mail notification, but you can also pay a bit more for mail forwarding. 
For many new entrepreneurs who work from home, having a separate business address gives you privacy and protection. With a virtual office, you won't have to publish your home location details online.  
It's also possible to rent an 020 telephone number from most virtual offices. At Hoxton Mix, this starts from £6.99 per month. This helps to give your company a professional appearance instead of operating from your mobile. 
Who a virtual office is suitable for
A lot of startups rent virtual offices so they can keep overheads low. The same goes for mompreneurs who want to have a professional appearance while working from home. If you're unsure about whether a virtual office is suitable for you, take a look at a survey we conducted to find out why people were using our services.
These are the survey results.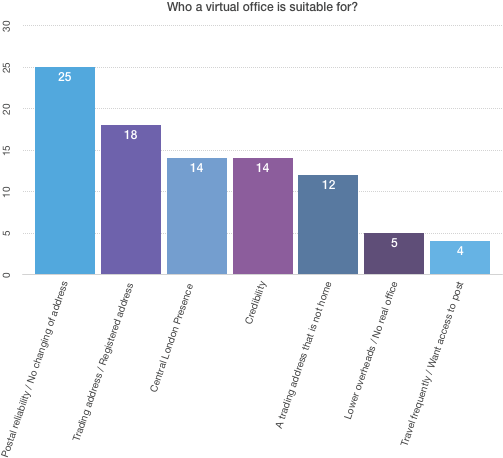 As well as new businesses and at-home freelancers, virtual office plans are also ideal for businesses looking to expand internationally. If you want to penetrate an overseas market, getting a virtual address if a quick way of gaining a presence there. It is also possible to register a company in the UK without being a resident here, as long as you have a UK business address. 
How does a virtual office work?
A virtual office works almost like a physical office in terms of rent. You will pay monthly for the service and get the following:
An official business address 
A business telephone line 
Post handling 
Meeting rooms (available for hire)  
Receptionist to greet guests at the office location
While the service is virtual, it's still important to choose an office with a good range of facilities as you may need to use the physical location at some point for meetings. Other additional services you can look into are mail forwarding, call divert or virtual phone receptionists. 
There are different plans available for a virtual office meaning you can pay for the level of service you need. At Hoxton Mix, we have virtual offices starting from just £15 a month - with easy cancellation anytime. Find out more about our plans and get a virtual address today!