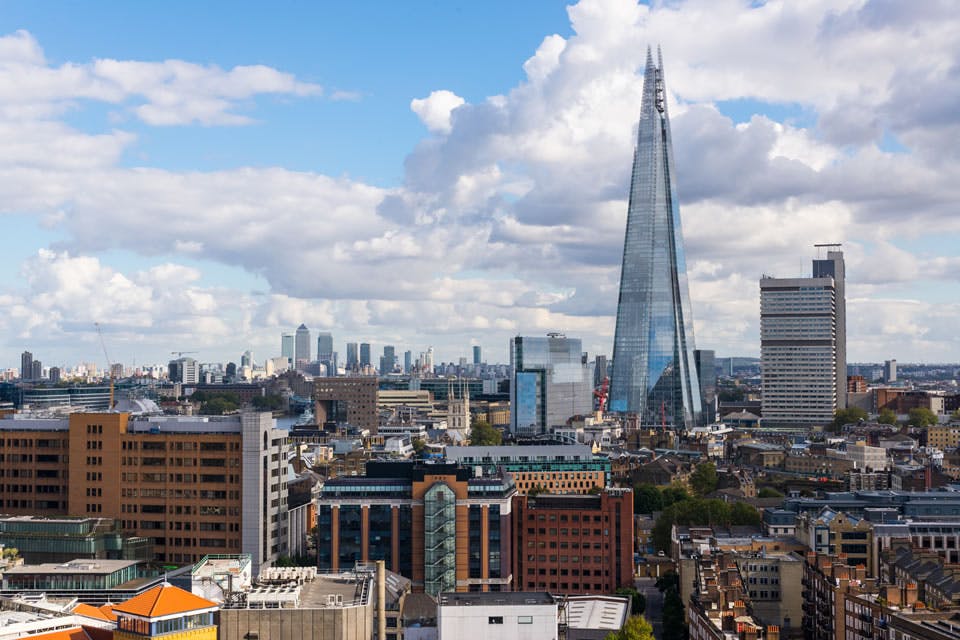 What is a Virtual Office, and How do They Work?
A virtual office can be a great addition to a company, but they can also be confusing. Click here to find out what is a virtual office and how they work.
It's predicted that by 2020, nearly half of the workforce in the U.K. will work remotely. In fact, flexible work has gone up by 12.35% from 2012 to 2016.
In 2015, nearly 4.2 million U.K. workers had remote jobs. These jobs were mainly in agriculture, construction, or information and communication.
If you work from home, you might be wondering how to balance your home life with your work life.
More specifically, should you use your home address as your business address? How do you keep your business mail separate from your personal mail? How do you go about renting out a conference room for your occasional meetings?
Fortunately, virtual offices can solve these questions and more.
But what is a virtual office exactly, and how do they work? Keep reading to learn all about virtual offices.
What Is a Virtual Office?
A virtual office gives you the address and administrative services of an office without an actual office space. Although your business uses the address of the virtual office, you don't actually work there.
A virtual office will also handle administrative tasks such as:
Receiving mail
Alerting you of any new mail
Receiving and answering phone calls
Voicemail services
How Do They Work?
A virtual office is usually located in a central location in the city. This boosts your company's image by positioning it in a prime location.
You pay a monthly fee for the virtual office and you get an address to use for your company. You can have your mail delivered to this address.
You can have staff accept your mail and packages and hold them for you. If needed, you can have your mail scanned and sent to you.
You can get a phone number to use for your business and a receptionist to accept phone calls. You can also have your mobile number forwarded to the business number.
If you need a space for meetings, you can rent the office conference room. This way, you only pay for the meeting room when you need it.
If you have employees who work remotely, they can also use your virtual office address and phone number for work.
What Are the Benefits of a Virtual Office?
We've covered the basics of what is virtual office space. Now let's look at some of the main benefits of having a virtual office. 
Save Money
With a virtual office, you have all the benefits of a business office without having to commute to and from every day.
You save money on gas or public transportation costs. You also save money on daily lunches and office wardrobe.
If you own your own business, the biggest advantage is not having to rent out an office. With a dedicated office space, you have to pay monthly rent and utility bills. There is also the cost of items such as printers, ink, and paper.
With a virtual office, you pay one monthly fee and eliminate all the other costs.
Professional Appearance
With a virtual office, you can still give your customers a professional business experience without paying an extravagant amount of money. They can still meet at your office for meetings. They can call your receptionist for any questions or concerns.
Increased Productivity
According to a 2014 study, remote workers at a Chinese travel website made 13.5 per cent more phone calls than in-office workers. This was equal to nearly a full extra day of work per week.
In a 2016 survey of Americans who worked remotely, nearly 91% reported that they are more productive working remotely than in an office. Moreover, the survey revealed that those who worked remotely were happier and more satisfied with their careers than those who worked in an office.
Save Time
Another benefit of a virtual office is the time you will save.
You will save time since there is no need to commute to and from the office every day. The average commute time in the U.K. is 54 minutes. If you work 5 days a week, that's 270 minutes spent commuting each week.
All that time could be spent getting your work done and growing your business.
Another way you can save time is through the staff provided by virtual offices. With a receptionist to take your phone calls, you don't need to spend valuable time during the day answering the phone.
The receptionist can answer basic questions and forward you any urgent calls. You can even think about hiring a virtual assistant for phone calls during non-work hours or to handle other admin tasks.
Who Should Use a Virtual Office?
A virtual office is an excellent option for those who work from home but cannot use their home address as their business address. There are also some individuals who do not want to give out their private home address and can benefit from a virtual office address.
If you are a startup and want to watch your budget, a virtual office can help you appear established while saving money.
Even an established corporation can use virtual offices. They can use a virtual office for a location where they hold monthly or quarterly meetings, for example.
A corporation can also establish different virtual office locations for places where they wish to expand their business but first want to test the location. A virtual office allows you to test the new location before committing to a full lease agreement.
Individual freelancers who are just starting out will also benefit from a virtual office.
Learn More About Renting a Virtual Office
The best part about virtual offices is the flexibility they offer you. You can use the office services that you need. They also allow you to have the best of both worlds of an office and remote work.
If you wish to learn more about what is a virtual office and how to rent one, contact us.