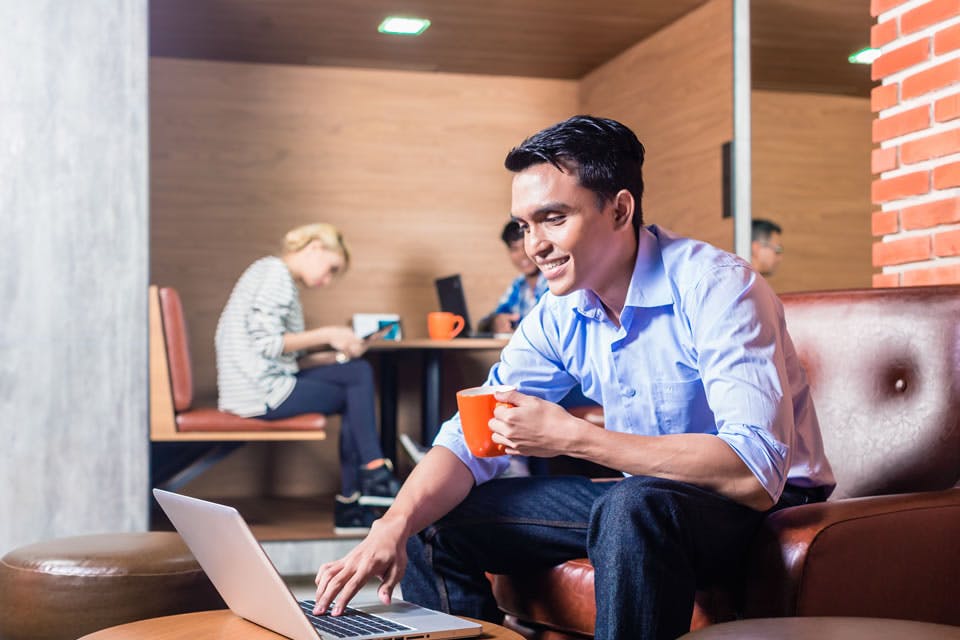 What Is a Virtual Office? Here's What You Need to Know
If you've got a startup and desperately need to save cash, using a virtual office might be the right choice for you. But what is a virtual office, exactly? Click here to find out.
As our society changes, the way we do business changes, as well. Gone are the days of high overhead and a regular nine to five job. in an office.
Starting out with your own business or finally branching out on your own from a corporation, you should know the answer to, "What is a virtual office?"
You can keep your home office and still work from there, and reap the benefits of the services a real office would provide, without all the things you don't want.
Let's take a closer look at virtual offices and their benefits.
What is a Virtual Office
Like virtual reality, it's there but it isn't. You can use it without having the headaches that go along with it.
What
A virtual office is an office you use, nit work in and it provides administrative services without having to be in the office. It offers all the services and benefits, for a fraction of the cost.
It's service you need now and then, one a week or once a month. There are many options available, to make it cost-effective and flexible.
Where
Virtual offices are based in city business centres in the city's core. You are not there but you get the prestige of having a professional address. This allows you to give the impression that you are well established.
Mail
You can use this address for your business cards, your stationery and also have mail and packages delivered there. If you are unable to get to the office space, they can hold the packages for you.
If you are unable to get to the office, you can get your mail scanned and emailed to you, so you never miss anything important.
Phone Number
You can get a business number that people can call and get a real receptionist. This means a lot to potential clients, who don't like machines. You can also have your own cell number transferred over if you need.
Voice Mail
You can hire a voice mailbox for all your incoming call, during after hours or when you need a break.
You can also call in for your messages at any time you like. Whether you are calling the reception or accessing your voicemail.
Who
If you need after hour services, you can hire a virtual assistant. It might be very important to have a live person answering your phone. Often, these assistants are usually someone just like you, starting their own business and taking on odd jobs online in order to stay home.
They have experiences and dedication and are trained to be professional in every way. You can also consider a virtual assistant for smaller, after hour job, for smaller jobs.
Why
The list is long for those who need services but not the hassle of the entire functioning office. The cost is one of the best reasons for a small business.
Cost
You don't pay for the entire office, you don't need to lease or buy equipment and furniture and you don't pay rent, lighting and heating bills. There is no long, expensive lease to worry about and have to pay extra if you need to get out of it.
On a personal level, you aren't buying clothes to wear to an office every day and you don't need to worry about that expensive coffee, lunch out or having to prepare a lunch to take in.
Staff
The human aspect of staffing can be difficult for a small business. To save money, you might hire your sister or aunt, but they can be unreliable. You don't have to worry aby sickness, maternity leave or someone just not showing up.
The virtual office takes care of all that for you. You always have someone there when you need them and the company worries about their sick time.
You also don't have to worry about hiring someone you don't care for just to start all over again. If you have an issue with your virtual office they take care of it. Plus, you don't have to fire your mum.
No Commute
This is often a big deal for so many people. You left your last job to find more balance and not spend so much time just sitting and stressing in traffic. You don't have to pay for gas, subway passes or fight traffic every day.
Space
Should you need to access a meeting room, you have that option. You only pay for it when you need it. These are often staffed and all equipment and refreshments can be provided.
As these offices are housed in a business centre, you might have access to other amenities, as well. If the building has a lounge, gym or other facilities you need to impress a client, they can be used without membership.
Work-Life Balance
Having a virtual office means you can free up your time to get your business running the way it needs to be. It also means it frees up more time for the other things in life that matter.
Maybe you have a new baby or elderly parent that needs care. By leaving the smaller, time-consuming jobs to the virtual office, you have more time for what matters.
It's why you left your rat race job in the first place. Take advantage of the professional services offered.
The Virtual Way
Free yourself from the ties and heels world of corporate dress. Stop stressing in traffic and stop losing business trying to keep on top of phone calls, orders, and staffing.
What is a virtual office, but an answer to all your business needs? It's convenient, cost-effective and offers all the services you need. You only pay for the ones you want, and they allow you so much flexibility.
Why struggle when you don't need to? Get the professional help you need, without the professional bills.
For more information, a quote or to find out about how our services can help you and your new business, please contact us here.