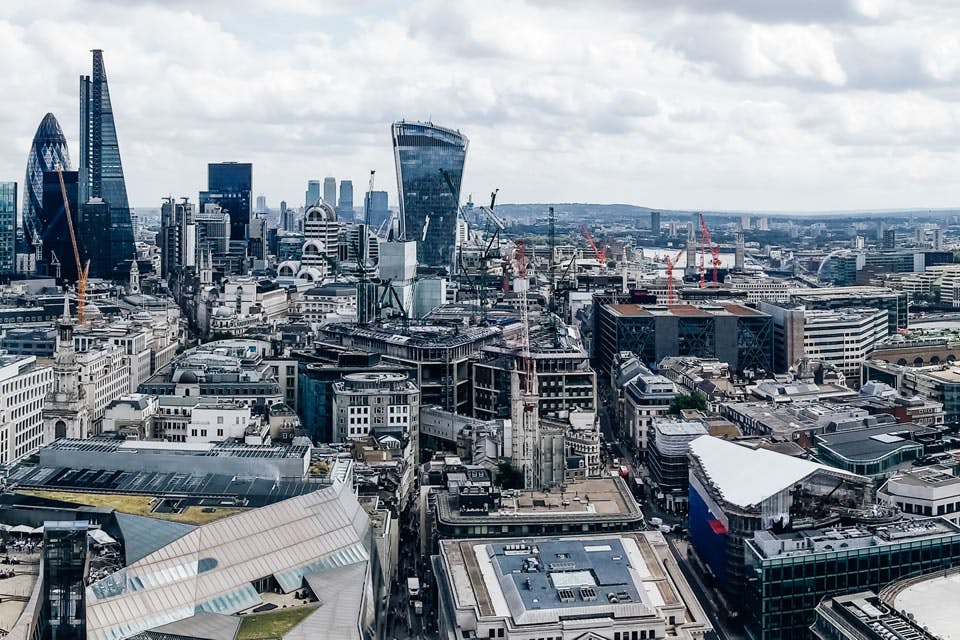 How to Set Up a Virtual Business Address
Ask any number of people whether first impressions matter and ten out of ten will tell you that they make a huge difference, especially in business.
The only problem with making a first impression when you're starting a business is how much of an impression you can afford to make. If you're just starting out, a virtual business address and a virtual office can help you seem bigger then you are.
Here are 4 ways to set up your virtual office to help build the perception that you're a bustling and plucky company starting from day one.
1. Decide What You Need
There's no single way that every virtual office will be structured. There's no cookie cutter or perfect setup that works for everyone. The set up of your virtual office will depend on the size of your company, whether or not you already have staff, or how much funding you have.
Some companies are fully functioning but use a virtual office to provide assistance to the current staff.
If you're starting from scratch, it might be useful to start with a 100% virtual office from the very beginning. You'll be able to stay focused on your goals without having to compromise a major part of your budget for staffing.
Your virtual office could contain virtual receptionists and assistants who take calls on behalf of you or staff. The assistants could do important research or reach out to other parties on your behalf.
You could set up virtual phone systems or answering services. When people call you, the last thing they want is to leave a message on a machine, never knowing if it'll ever get a response. You can have all of your calls routed through a virtual answering service so that only the most important calls get routed directly to you and all of the calls about simple information or simple orders can be handled by the answering service.
Best of all, you could set up a virtual business address, which would allow you the benefits of seeming like you're located in a city centre without the high cost of rent.
2. Get Your Virtual Business Address
Every office needs a professional address to receive mail too. Even if you're running your business out of your home, you should have a second, professional address to receive packages and mail. If your customers need to send something back to you, it shouldn't be coming to your home with your other deliveries.
There's no law stating that you should have to reside at the location where your business mail gets sent to. In fact, it's better if you don't.
Your virtual business address will give you lots of other perks. You'll be able to check in and see if there's any mail that's been delivered. Depending on how much you pay, you could get nearly unlimited storage for deliveries.
Lots of virtual business addresses also offer flexible hours to pick up your mail. For an extra fee, you can even have your mail confidentially forwarded.
With a virtual business address, you get all of the cachets of having your own mailing address for your business without any of the hassles.
3. Set up Your Assistants
You should have virtual assistants connected to your virtual office. They can really flesh out the concept that you have a virtual office to work from. There's no end to the number of benefits an assistant can provide to you and your company.
Training an employee takes a lot of time and if you're just starting your business now, time could be a privilege you don't have much of. Instead, you need someone who needs very little training. That's where a virtual assistant could step up.
A virtual assistant can make your life easier simply by acting as a buffer between you and your customers. If you're in a meeting with an important client and a potential sale calls, do you pick up and risk upsetting the person sitting across from you?
You'll never have to make that call if someone can answer for you. They'll have access to your calendar and schedule and be able to decide who gets to have your time.
If they know you're on a call, they can give your caller valuable attention without needing to interrupt your meeting. They can call you as soon as your meeting ends to let you know to call the other person back immediately.
4. Get a Virtual Assistant
Hiring a virtual assistant is easier than ordering a pizza. When you hire an assistant, all that you need to do is to provide them with a few remote instructions and let them work for you.
Hiring an in-person assistant could end up providing you with the same service at many times the price and only after you spend weeks training them. Virtual assistants can perform to your expectations without having to be led along the way.
Your virtual assistant could do everything from organizing your email inbox to making important appointments for you and your family. Having a virtual assistant means that you'll be able to focus on the day to day tasks that you need to do to keep your company running and leave the rest behind.
All of These Things Add up to Your Overall Perception
Once you've made the case that you're a legitimate business, with all of the necessary pieces in place, you can be sure that people will take you seriously. Once you've got virtual assistants making schedules and virtual receptionists taking calls, you'll look like a well-oiled machine. Keep the image up by expanding your virtual business address to multiple cities as your business grows.
For more information on how your virtual business address will help your business grow, check out our guide.