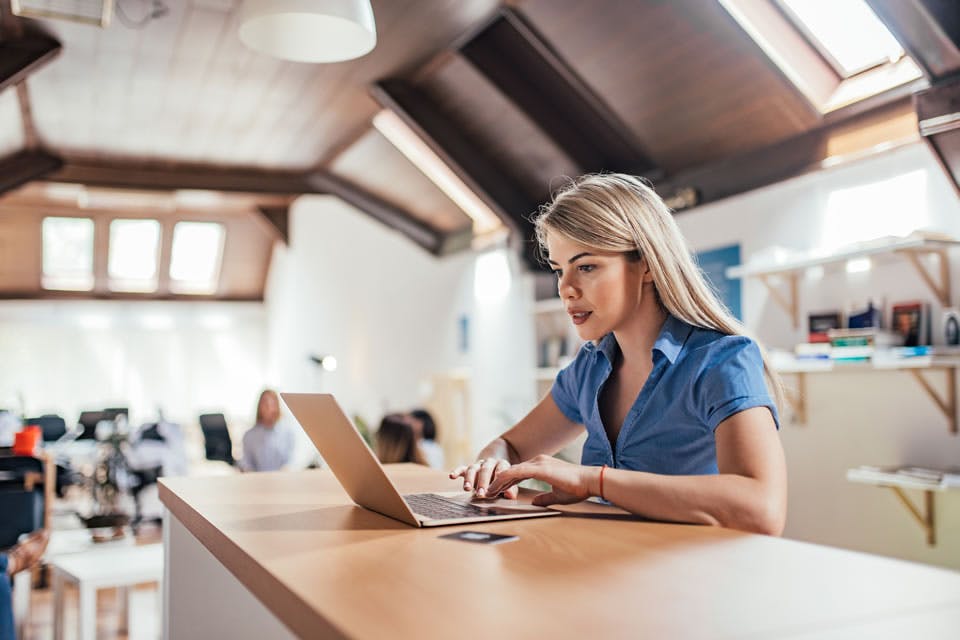 7 Good Reasons you Need a Virtual Business Office
Getting a virtual business office is the right step forward that your company needs to outwit the competition. Click here to find out why.
Every day workers just like yourself sluggishly make their way into their offices with their five-dollar cup of coffee. The routine almost feels monotonous, doesn't it? What if we told you that work doesn't have to be a place where you physically go?
If you're an inspiring entrepreneur you have the option to work from a virtual office. This means that you can work from anywhere so you can hire anyone from anywhere, and there is less of a chance of you getting stuck in this morning coffee rut.
If this sounds too good to be true, here are a few more reasons why you should make the trade to a virtual business office.
1. You'll Be Able to Keep Your Address Private
One of the biggest advantages inspiring entrepreneurs find with a virtual business office is not having to give out their private mailing address. When you go through a virtual service, your customers will be given the address for that company.
This means that you won't have to worry about customers randomly appearing at your house, and it might just make you feel safer because your home address won't be available for everyone in the world to see.
2. It Will Save You Money
We won't lie to you, setting up a virtual office isn't cheap, but you will save money in other areas over time.
First off, all of your employees will be working remotely so you won't have to pay for any of their supplies. Secondly, you won't be taking out a lease to rent an office space. You also won't have to shell out any extra money on office equipment.
If you're operating a larger company you'll save money because you won't have to lease out other buildings to branch out. You can do it all from behind the computer. 
3. It Makes It Easier to Multitask
When you're working in a physical office, there are a few limitations on what you're able to do at once. Most virtual offices are equipped with the technology that you'll need to multitask easily.
You'll have your email and meeting spaces in front of you. You'll have a team who can be in control of your call services and take your phone calls when you can't, virtual receptionists, and customer service representatives who provide customer support.
You can focus on running your business and coming up with ways to make it better. Let your team handle the rest. There is so much less stress involved that way.
4. Your Productivity Will Increase
Everyone has had a job that has felt more like high school than an actual job. When your employees are able to work from home they're more likely to be twice as productive because they're happier.
This also stops employees from starting unnecessary drama with other workers and even management that they don't particularly like. Not only will you see your workers being more productive, but your turnover rate will decrease dramatically as well.
5. You'll have a Wider Talent Pool to Fish from
The world is full of unique individuals with bright, new ideas. If you limit your talent pool to those in your area, you might not get to meet these outstanding individuals. This just holds your company back honestly.
It's also a known fact that employees who trudge their way to an office and sit behind a desk all day eventually burn out. The large flame that was once a strong kindling of fresh ideas starts to dwindle.
This fire is much more likely to stay ablaze when your employees get to pick their own hours. Remote work just feels more rewarding.
6. You'll have a Clean and Safe Environment
When you're working from a virtual business office this cuts down on some of the key supplies that hurt the environment. You'll be able to reduce your carbon footprint exponentially. Clients are more likely to do business with a green company. 
You'll need fewer electronics and way less paper to run a virtual office. It's also easier to keep your desk organized because you'll be using way fewer supplies.
When you're running a physical office, electronics mean cords, and these cords tend to run across the floor. This isn't safe for your employees and when your office is virtual, you won't have to worry about your employees tripping over company equipment.
7. It Increases Your Credibility
When you give a potential client your home address, it cuts down on your credibility. If you're able to give the client an actual business address, they will feel more confident about working with you.
Not to mention that if they google maps your office it looks better if they see an actual office building rather than your apartment building.
Most virtual business offices will give you the ability to use one of their meeting rooms to set up a virtual meeting with your clients. When they see that you're working in a nice-looking room, rather than your living room, again, they'll have more confidence in you.
You could get all these things by physically working in an office but when you can get all the benefits of working virtually while appearing to be in an office, why would you choose the latter? 
Why You Need a Virtual Business Office
If you're feeling burned out from working the dreaded 9-5 then operating a virtual business office might be the best choice for you. In most cases, you get to choose your hours, you'll get more time with your family, you'll have a larger talent pool to choose from, you'll save money, and it just makes you look better.
Are you ready to set up a virtual office? Contact us to see how we can help you get started.