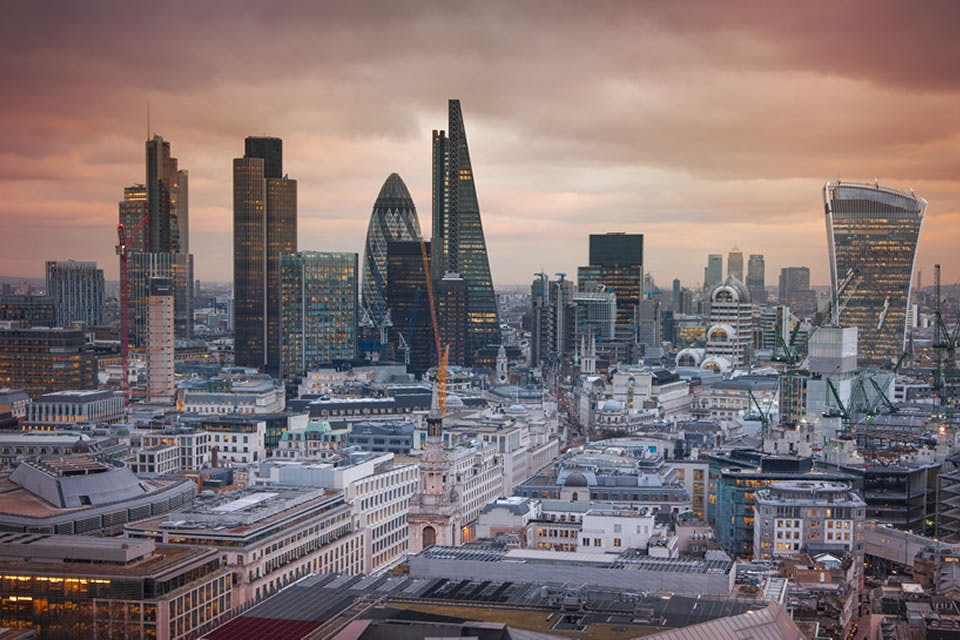 6 Things You Need to Know About Setting Up a London Business Address
How to Set Up a Small Business Address in London
Whether you're a home-based entrepreneur or a startup founder who's exploring virtual offices, you need a business address for HMRC. If using your residential address isn't an option, here's what you need to know about setting up a business address in London.
Wondering how to set up a business address for your London-based company?
If you don't have a brick-and-mortar store, setting up an address to do business with can be confusing. There are more than 5.7 million small-to-medium businesses in the UK now, and needless to say, many of those operate online. However, these businesses all need an address, even if they don't have a physical location.
If you're one of those business owners, we're here to help. In this guide, we'll break down everything you need to know about setting up your London business address. Keep reading to learn more!
Sole Trader Setup
As a freelancer, small business owner, or contractor who works as a sole trader, you'll need both a home and business address to register as self-employed.
If you have a studio or warehouse that you work from, that's a clear choice for your business address. But if you always work from home, you can simply use your home address as your business address.
That said, you might prefer not to use your home address for the business. If that's the case, you can use a third-party address service instead. You can use these address services for letters, or rent a larger box for package returns and more.
These services help you keep your home address private, while also offering a sense of professionalism. This can also help if you want a business presence in a different neighbourhood than the one you live in.
Limited Company Addresses
If you operate as a limited company or limited liability partnership (LLP), the address requirements will be different. You'll need to offer several addresses for Companies House to publicly list on the central company register.
Let's go over the different addresses you'll need to provide.
1. Registered Office
When you register your limited company, the form will require you to supply an address for your head office. Of course, if you don't have a head office, it can be hard to know what to write down.
This is your registered office address, and will be listed on the public register and used by the government to contact you as needed.
You can use your private residence, or any other kind of address that works for you. Just make sure the address you use is in the same UK country that the business is registered in (Northern Ireland, Scotland, or England & Wales).
You should also consider what the address you choose will say about your business. Home addresses aren't seen as professional in the same way that a commercial address is. Since your address will be visible to the public, you also might not want to use your home address for privacy reasons.
2. Service Address
You'll also need to give a service address for each of your company officers, subscribers/members, people with significant control, and LLP members.
This information is also going to be public, so consider avoiding using home addresses, although they are permitted. The government agencies will send mail to each member at their service address.
Your service address can also be anywhere, so you don't need to limit it to the country where your business is registered if it doesn't make sense to do so.
3. SAIL Address
The Single Alternative Inspection Location (SAIL) isn't actually required. Small companies don't typically need to include this optional address, with some exceptions.
This address offers an alternative to the registered office address for your statutory company registers, which will be available to the public. Some companies might choose this address option since it can be more convenient, if the registered office is difficult to reach.
Like the other addresses on this list, SAIL addresses become public record. And, if you use a SAIL address, it must be in the country where your registered office is located. You can use a commercial or residential address, as long as you don't mind it being public.
4. Business Address
Registering a business address is optional for limited companies, too. This address doesn't need to match your registered office, and it doesn't need to be a single address. You might have a registered office address in London, for example, and several business addresses in other parts of the country or in other countries.
Your business address could be the location of your factory, shop, studio, garage, or office. This should be a place where customers can find you, and where your business operates from. However, this information won't be listed on the public register.
5. Shipping/Returns Address
If you're running an e-commerce business, you'll need to have an address that you can use to ship orders and accept returns from customers.
You can use your business address for this purpose if it makes sense to. Whichever address you use needs to work for couriers and postal service workers, so your home address may not work if you're gone a lot.
This is one time when it's ideal to use a professional mailbox service. If you have a commercial address for returns and shipping, customers will see your brand as more professional than if you use a home address.
6. Trading Address
Finally, some businesses may opt to use a trading address. Many people use the term "trading address" to mean the same thing as "business address." A trading address just means the address that your business trades from.
But some companies with multiple locations might want to use a trading address as the central address for their company to help keep things organized. This tends to be more common with large businesses than with small startups.
Using a Business Address Wisely
Once you have your business address chosen and all the proper forms completed, make sure you state your address clearly on any business communications and on your website. This isn't just courtesy – you're legally required to do so.
Because your address will be listed so frequently, it plays a large role in the public perception of your company. Make sure to choose your London address wisely to convey the right impression.
Wondering how to set up a virtual address for your business in London or elsewhere? Find out more here.